Ancient Amulet – Purveyors of preferred Classic Thai Buddhist Amulets for the True Devotee and Distinguished Collector
Ancient Amulets of the Pre and Early Post-Modern Era, of high esteem and Sacred Value, for Devotees and Collectors to study and collect. Ancient Thai Buddhist Amulets.

Hnaa Phaag Suea Maha Amnaj Tiger Fur Amulet Hand Inscriptions 2480 BE - Luang Por Jong - Wat Na Tang Nork
03231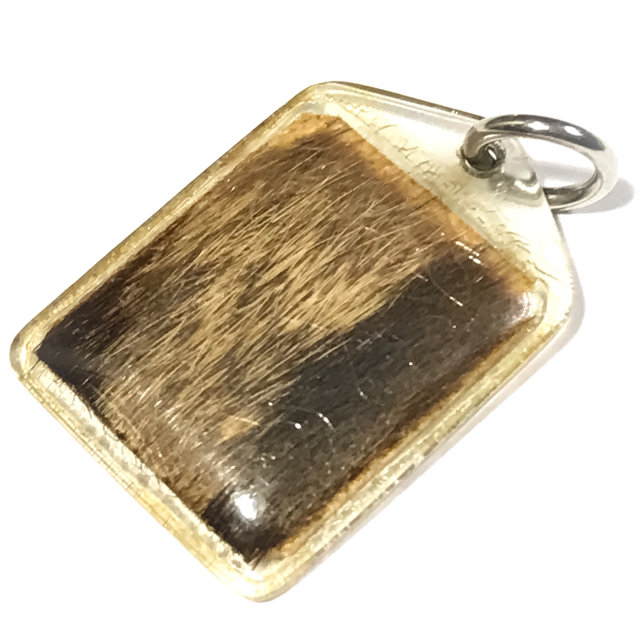 Temple:Wat Na Tang Nork (Ayuttaya)
Year of Issue:
Circa 2480 BE
Maker of Amulet:Luang Por Jong
Weight:3 Grams
Recommended Uses:Protection, Status, Promotion, Commanding Power and Dominion, Business, Evasion, Instill Respect
Number of Amulets Made:Single Items for individual Devotees hand made one at a time.
Size:2,5 x 2,2 Cm
Encasement Options
Leave in the Original Casing (included Free) (0) Please re-Encase with New Waterproof Casing (free Offer) (0)