Ancient Amulet – Purveyors of preferred Classic Thai Buddhist Amulets for the True Devotee and Distinguished Collector
Ancient Amulets of the Pre and Early Post-Modern Era, of high esteem and Sacred Value, for Devotees and Collectors to study and collect. Ancient Thai Buddhist Amulets.

Khiaw Suea Ho Tiger Amulet - Carved Tiger Tooth - Luang Por Parn Wat Bang Hia (2368 - 2453 BE) - Kong Grapan Maha Amnaj Master Class Amulet
02677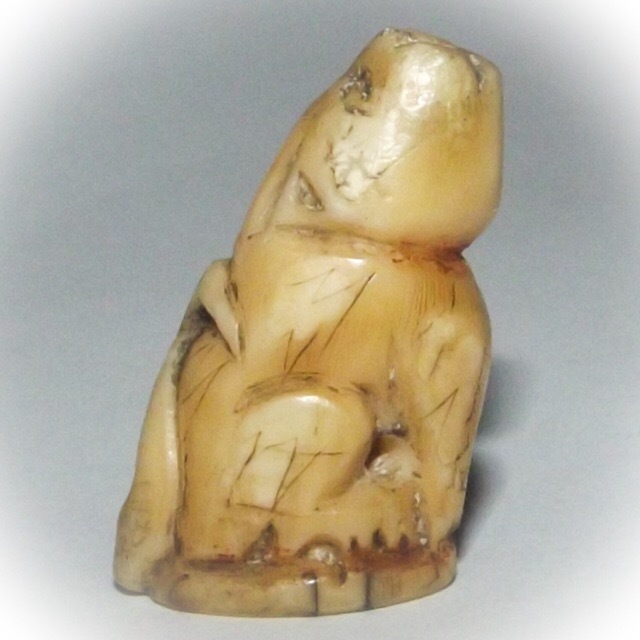 Temple:Wat Bang Hia
Year of Issue:
Circa 2450 BE
Maker of Amulet:Luang Por Parn
Weight:3 Grams
Recommended Uses:Kong Grapan Chadtri, Maha Amnaj (commanding power and influence), Klaew Klaad, Maha Sanaeh, Serm Yos, Metta Mahaniyom.
Number of Amulets Made:Luang Por Parn made each of his tiger teeth amulets as single items, empowered by his own hand.
Size:2 Cm High x 1.5 Cm Deep x 1 Cm Wide
Encasement Options
Waterproof Casing (Free with this Amulet) (0) Solid gold custom casing (we will email you with a price quote according to current gold prices at the time of inquiry (0) Without Casing (0)