Ancient Amulet – Purveyors of preferred Classic Thai Buddhist Amulets for the True Devotee and Distinguished Collector
Ancient Amulets of the Pre and Early Post-Modern Era, of high esteem and Sacred Value, for Devotees and Collectors to study and collect. Ancient Thai Buddhist Amulets. Study and Collect the Ancient Classic Amulets of the Masters of Ancient Times, and Learn about the Magical Aspects, and the Art of Perusal of Ancient Thai Buddhist Amulets of Pra Niyom preferred Master-Class Category
Look Om Nuea Chompoo Niyom 2482 BE Pink Version Extremely Rare Luang Por Pring Wat Bang Bakork
03532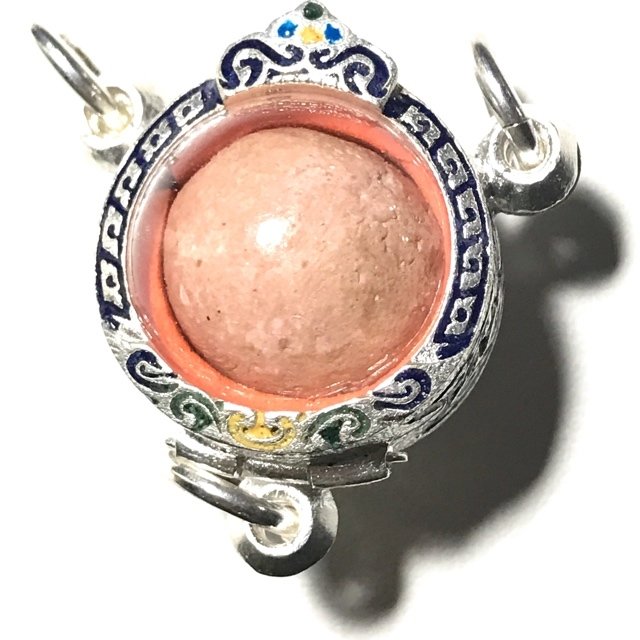 Presenting a rare pink powders version of one of the famous 'Top Five' Benjapakee classic 'Look Om', sacred powder wishing balls, of the Great Luang Por Pring, of Wat Bang Bakork. Luang Por Pring has the honour of being Declared a Powerful Adept, by the great Master Monk Luang Phu Sukh, of Wat Pak Klong Makham Tao, and of receiving Kammathāna secrets from the Great Luang Por Parn, of Wat Bang Nom Kho.
The Look Om Luang Por Pring was made mostly in both Gray and Brownish coloured Sacred powders, and is an extremely rare and powerful amulet, most highly sought after by devotees of this Genre. In addition, a very small number of black colour, and some of these pinkish coloured Look Om are also found in existence, both of which are most highly preferred of all from this Master. It is assumed that the Wicha he received from Luang Por Parn may have influenced this particular mixture of Muan Sarn Sacred Powders used for the Pink versions.
The Look Om Luang Por Pring is most certainly an essential rarity and esteemed member of the amulet appreciation society's pantheon of 'Niyom' (preferred) level Master-Class status amulets. The Look Om of Luang Por Pring is classed by many as one of the five top Look om within the 'Benjapakee' of 5 Top Look Om of the five Regions of Thailand. There are however differences in which members of the top 5 Look Om are depending on which appreciation society.
The five members of the Look Om Benjapakee are 1. Look Om Maha Jinda Mani Montrakom of Pra Palad Parn, Wat Tukata (who was the Upachaya of Luang Phu Bun Wat Klang Bang Gaew) 2. Look Om Maha Gan of Luang Por Kong, Wat Bang Gapom 3. Look Om Grao Paetch of Luang Por Parn, Wat Bang Nom Ko 4. Look Paya Chang Sarn of Wat Bang Wua (Luang Por Ding), and 5. the Look Om of Luang Por Pring, Wat Bang Bakork.
The Look Om of Luang Por Pring is made from Pong Puttakun, Bucha Flowers, and Incense Powders from the Bucha Shrines of Wat Bang Bakork. Luang Por Pring distributed jis Look Om during the second world war.
The Look Om are empowered leaning towards the Magical Aspect of Klaew Klaad Kong Grapan Chadtri, because they were made during times of great physical dangers in the time of World War 2. Luang Por Pring was one of the various Kroo Ba Ajarn of Grom Luang Chumporn. Even the great Luang Por Parn of Wat Bang Nom Kho came to Wat Bang Bakork to learn the Wicha Look Om from Luang Por Pring. These days the Look Om of Luang Por Pring is an extremely rare amulet to find.
Due to the popularity and rarity of the Look Om Luang Por Pring, there are a great number of fakes around.One thing to look out for when studying the Muan Sarn Sacred Powders under an eye loupe to authenticate, is to seek out the presence of the different ingredients within the Muan Sarn;
'Nam Dtan Daeng' - reddish flakes from the dried flowers kept from in front of the shrine should be found as tiny little reddish transparent flecks, which derive from the rose petals.

It is not every day that one can be lucky enough to encounter the Look Om Luang Por Pring, a Classic Master-Class Kong Grapan Chadtri Klaew Klaad amulet and Sacred Wishing Ball from the World War Two Era, from a Master Geji Ajarn who carries the status of Kroo Ba Ajarn in Wicha Look Om to the Great Luang Por Parn of Wat Bang Nom Kho.
Powerful Protection from a Niyom Category Benjapakee Top 5 Look Om, of Master-Class Status!
Temple:Wat Bang Bakork
Maker of Amulet:Luang Por Pring
Weight:18 Grams With Casing
Recommended Uses:Metta, Maha Sanaeh, Klaew Klaad, Kong Grapan Chadtri, Serm Duang
Size of Amulet:2 Cm Diameter
Encasement Options
Solid Gold Custom Casing (Waterproo​​​​​​​f) - We will email you with a price quote according to current Gold Prices, and Invoice You after Agreement (0) Solid Silver Custom Casing (Included Free) (0)
Chueak Kart Aew Cord Belt เชือกคตาดเอว
Black Colour - Free Offer สีดำ (0) Ochre Colour - Free Offer สีเหลือง (0) None ไม่มี (0)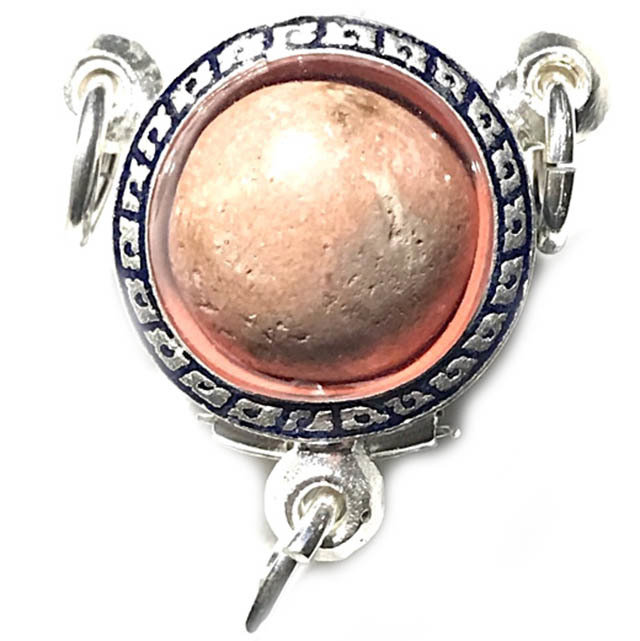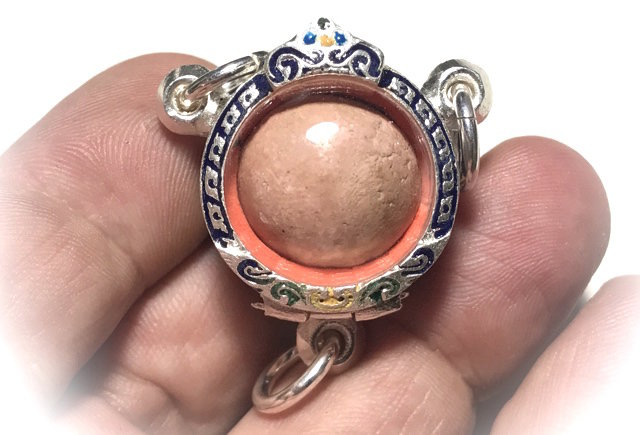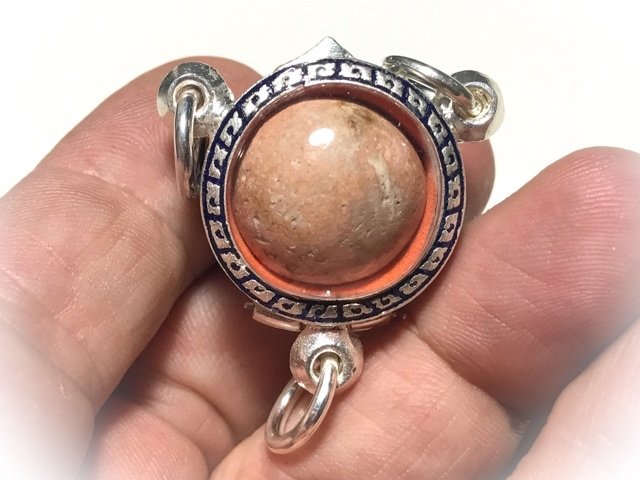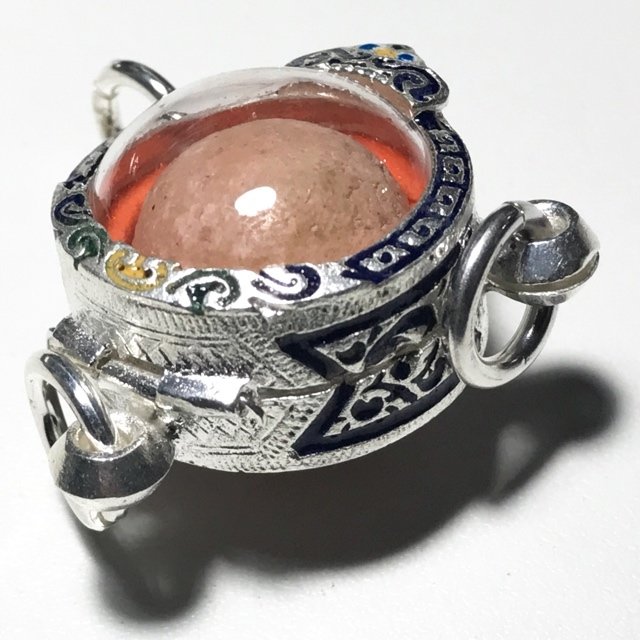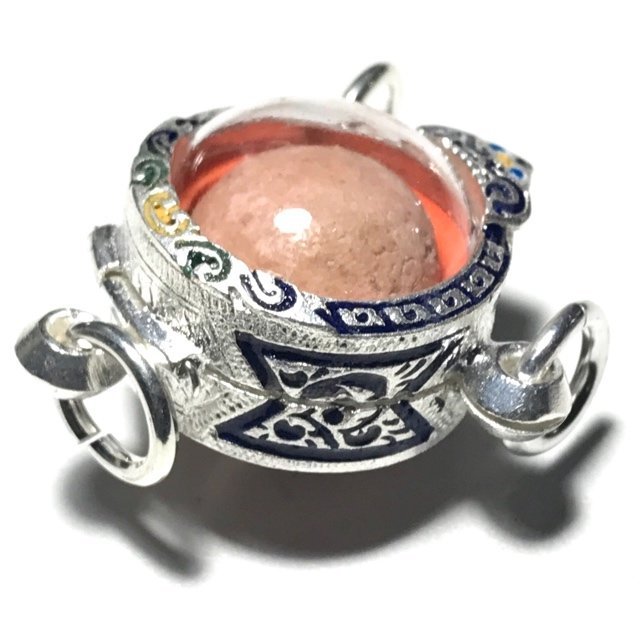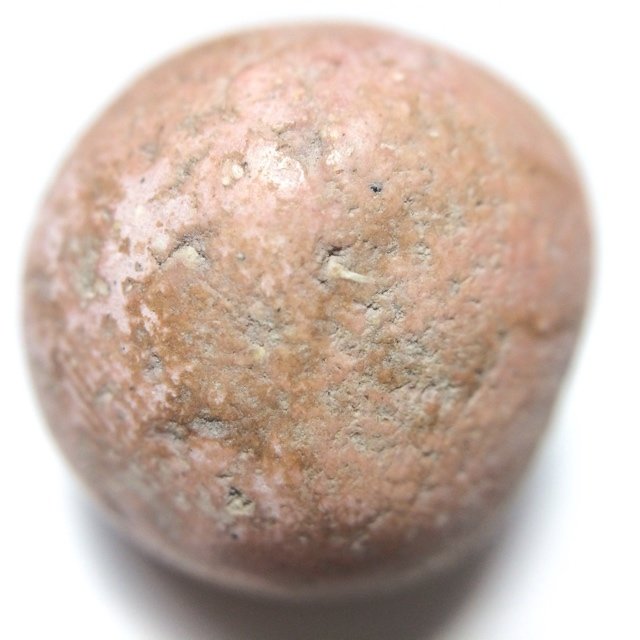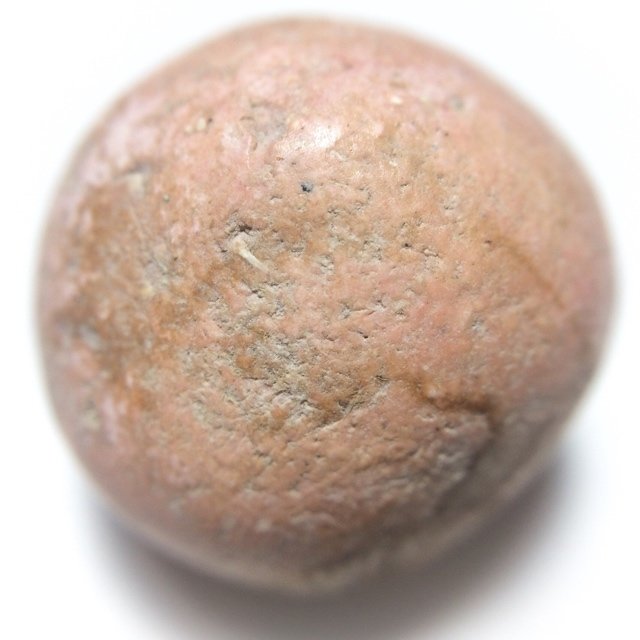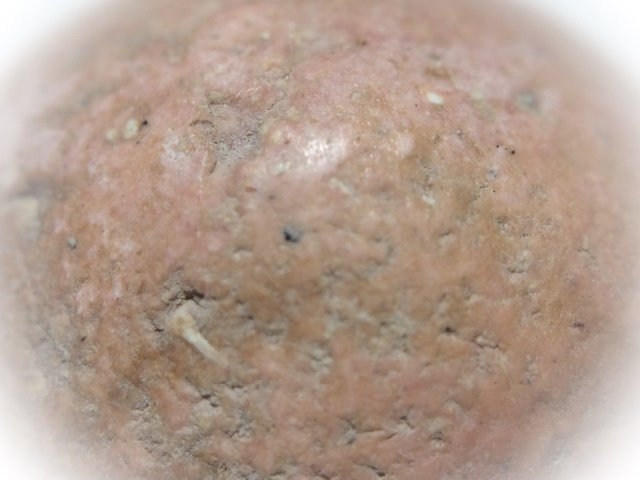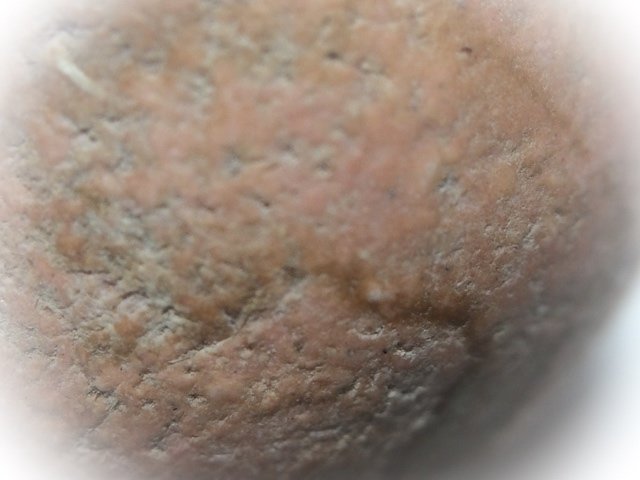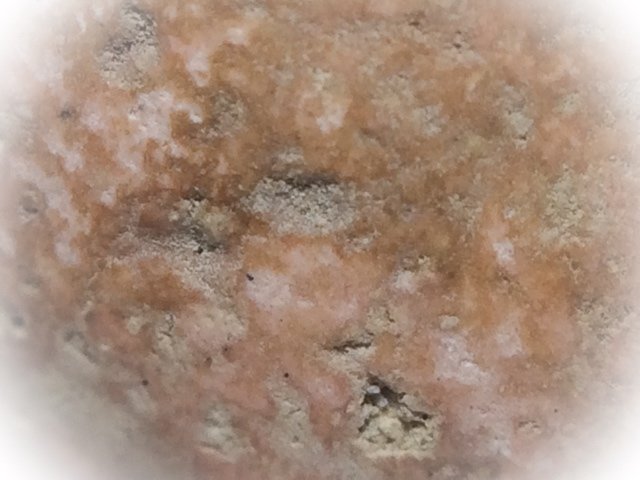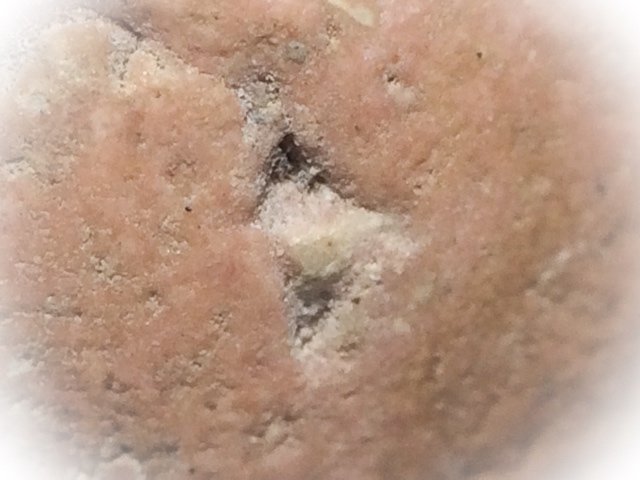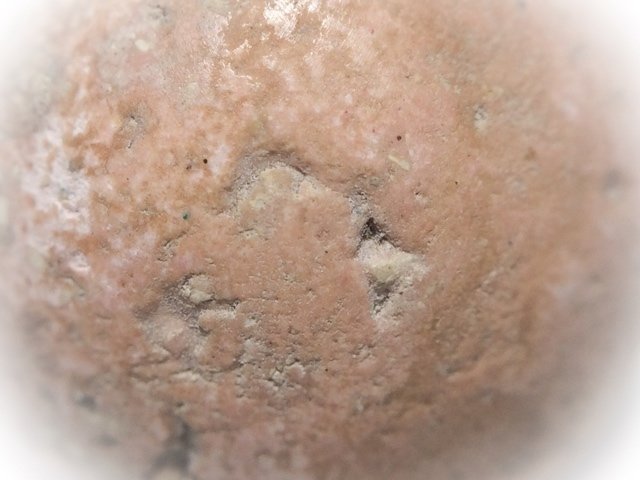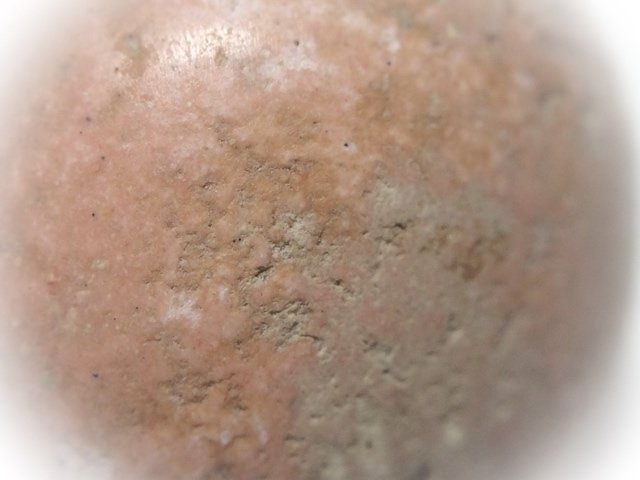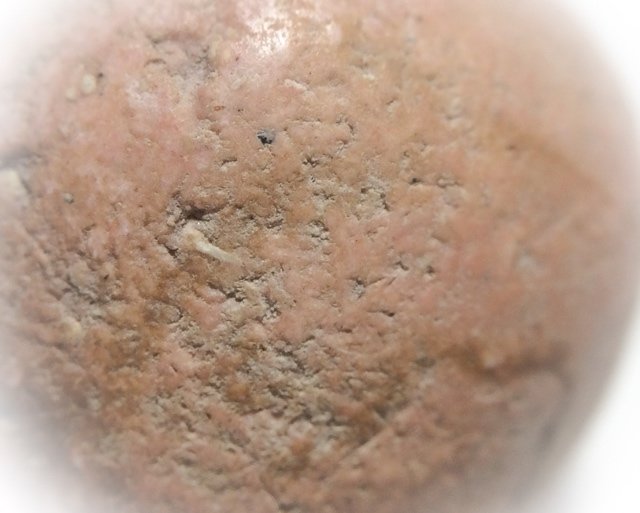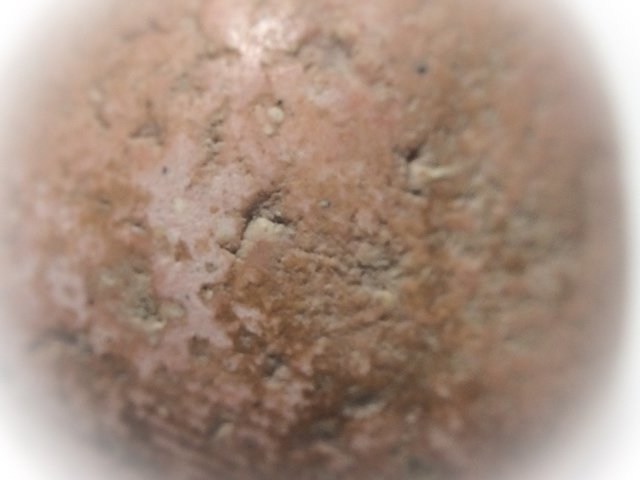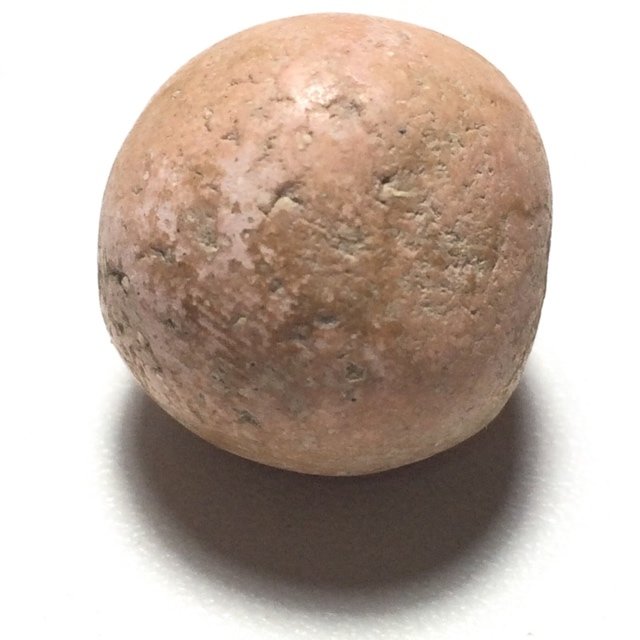 Welcome to the World of Ancient Thai Buddhist Amulets!