Ancient Amulet – Purveyors of preferred Classic Thai Buddhist Amulets for the True Devotee and Distinguished Collector
Ancient Amulets of the Pre and Early Post-Modern Era, of high esteem and Sacred Value, for Devotees and Collectors to study and collect. Ancient Thai Buddhist Amulets.

Palad Khik Ling Jab Hlak Vanora Monkey Lingam - Nuea Tong Lueang - Luang Por Seng - Wat Bang Na 2530 BE
03354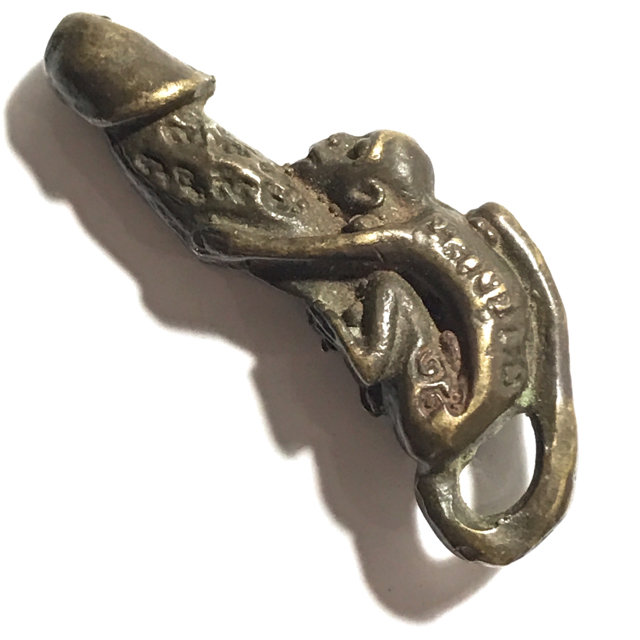 Temple:Wat Bang Na
Maker of Amulet:Luang Phu Seng (2444 - 2531 BE​)
Weight:14 Grams
Recommended Uses:Mercy Charm, Protection, Sucessful Business and Profession.
Size:3.5 x 1.5 x 1 Cm
Encasement Options
Waterproof Casing (9) Without Casing (0)