Ancient Amulet – Purveyors of preferred Classic Thai Buddhist Amulets for the True Devotee and Distinguished Collector
Ancient Amulets of the Pre and Early Post-Modern Era, of high esteem and Sacred Value, for Devotees and Collectors to study and collect. Ancient Thai Buddhist Amulets. Study and Collect the Ancient Classic Amulets of the Masters of Ancient Times, and Learn about the Magical Aspects, and the Art of Perusal of Ancient Thai Buddhist Amulets of Pra Niyom preferred Master-Class Category
Palad Khik Mae Nang Kruan Mai Paya Ngiw Dam Niyom Jarn Mer - Prai Deva Embracing Lingam Hand Inscriptions - Luang Por Kong - Wat Wang Sapparot
03142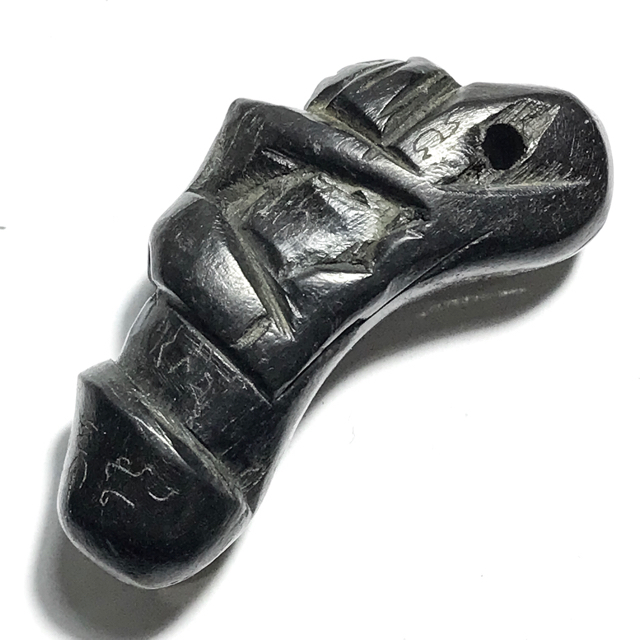 A Very Special and Rare 'Niyom' preferred exhibit of the world famous Palad Khik Mae Nang Kruan Phallic Lingam amulet with Nang Prai Deva entwined around the Phallic - a Classic and visibly Preferred Class Niyom Category amulet, with exquisitely fine carvings from a preferred artisan, and hand made Khom Agkhara spell inscriptions from the great Luang Por Kong, of Wat Wang Sapparot (2445 - 2532 BE). Exhibits with this level of artistic mastery are always given a higher status and are the most preferred of all the Palad Khik of Luang Por Kong (for obvious reasons).
Luang Por Kong was most famous for Palad Khik, especially the Palad Khik Mae Nang Kruan above all others, and also other carved wooden Animist Charms of this variety. This can be considered a rare opportunity to obtain such an inimitable occult charm from this Great master of Yesteryear. Made from Mai Paya Ngiw Dam sacred Black Ngiw Treewood, considered a very powerful magical substance, of a tree which is an anomalous growth of black wood (usually only white, with red and black anomalies being the rarest and most powerful types of wood from this sacred tree).
The Paya Ngiw Dam Tree is said to be inhabited by a powerful Deva Spirit Being, with immense psychic powers to invoke Maha Sanaeh, Maha Lap, Metta Mahaniyom Magic for Mercy Charm, Lucky Fortunes and Seductive Power, which also protects with forewarnings and fends off Black Magic.
Luang Por Kong began to become both Nationally and Internationally famous during the 2nd World War, as he began to make Yant Shirts and Yantra Flags, and his now famous Palad Khik amulets, and issue them continuously as he made them.
The Palad Khik is carved in the classic Phallic shape as a Shiva Lingam from Sacred Tree Woood, and is fashioned with a Nang Prai Mae Kruan Nang Deva entwined around the Phallic empowering the Palad Khik with Maha Lap, Maha Sanaeh, Metta Mahaniyom and Kong Grapan Power. This particular carving is extremely attractive visually, for the flawless surface of the dark old sacred Ngiw Dam treewod, the visible presence of hand made inscriptions from Luang Por Kong, and the contours and clarity of the detailed carving of the Mae Nang Kruan.
The carving is immediately recognisable as coming from the devotee artisans of Luang Por Kong, and carries his distinct personal look and style, making this an Ongk Kroo model for its ease of recognition. The Palad Khik has a pendant hole carved into it, for which reason, it is not really necessary to encase it in a waterproof pendant casing, but of course can be if preferred. Most people prefer to tie it to a waist cord and wear it around the waist, and let the Sacred Wood come into contact with the skin, for a strong magical connection to its aura of power.
Luang Por Kong of Wat Wang Sapparot was one of the Great Guru Masters of Yesteryear, and is an Internationally and Officially documented Master, whose amulets have graced the pages and covers of Top Thai Buddhist Amulet magazines for decades.
Many high ranking members of the police force, and military forceas well as members of the Royal Court have been said to have worn his amulets and experienced their miraculous powers, and indeed there are many officially recorded tales of such events. His amulets are famed for his immense power of Maha Lap, Kaa Khaay, Metta Maha Saneh and Klaew Klaad Kong Grapan Chadtri Power.
His Patipata (Purity and Diligence of Practice as a Buddhist Monk) were Legendary. His great generosity was unequalled and he would never refuse anybody his help. He was famed for always taking in and helping people who were ill and suffered sicknesses, and to offer them his full assistance.
---
The carving is fashioned in the ancient animist style of imagery, and has the inimitable features which are so easily recognisable as the work of Luang Por Kong. The Palad Khik Mae Nang Kruan is perhaps one of Luang Por Kong's most famous amulets.
---
The Palad Khik Mae Nang Kruan is extremely well known and popular for its great Kaa Khaay (good business sales) Power, as well s for having very strong Maha Sanaeh Seductive Influence and immense 'Siang Choke' (Gambling Luck) Power. But indeed, what is less known is that the Palad Khik is also a very powerful amulet for Klaew Klaad evasion of dangers and also for Kong Grapan invincibility magic.
Luang Por Kong of Wat Wang Sapparot is an Internationally and Officially documented Master, whose amulets have graced the pages and covers of Top Thai Buddhist Amulet magazines for decades.
Temple:Wat Wang Sapparot
Year of Issue:
Circa 2495 BE
Maker of Amulet:Luang Por Kong
Weight:5.2 Grams
Recommended Uses:Maha Amnaj, Maha Pokasap, Maha Ud, Metta Mahaniyom, Serm Yos
Number of Amulets Made:Extreme Few and Rare to find Carving from Top Artisan
Size:4.2 Cm Length
Waterproof Casing
With Casing (9) Without Casing (0)
Chueak Kart Aew Cord Belt (+ 12 Grams to Shipping Weight_
Black Cord Belt (5) Ochre Cord Belt (5) No Cord Belt (0)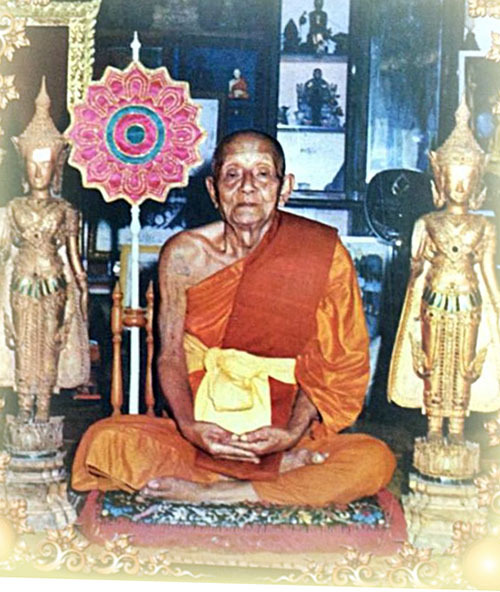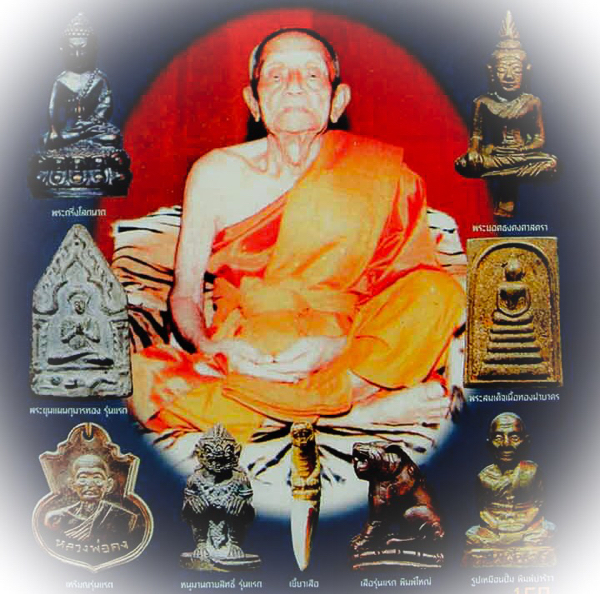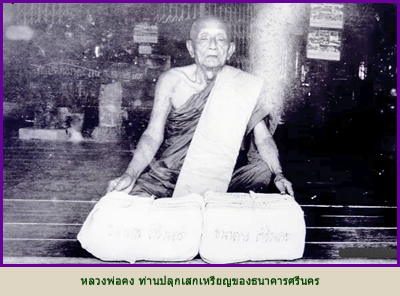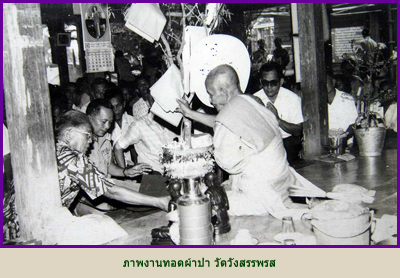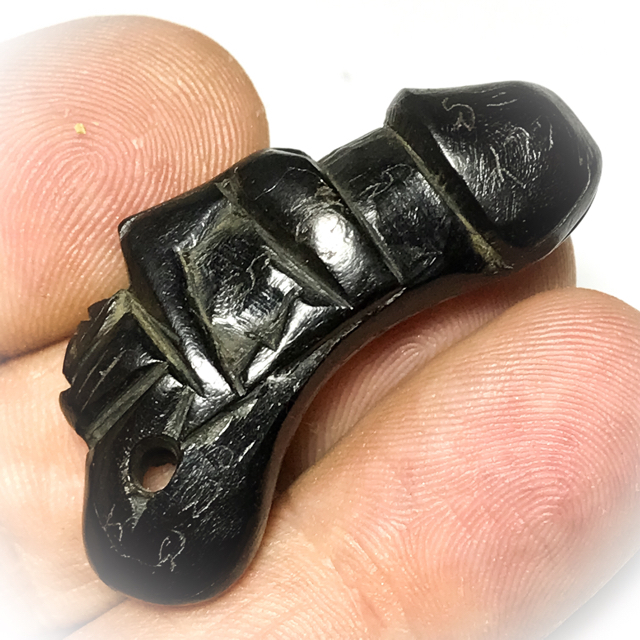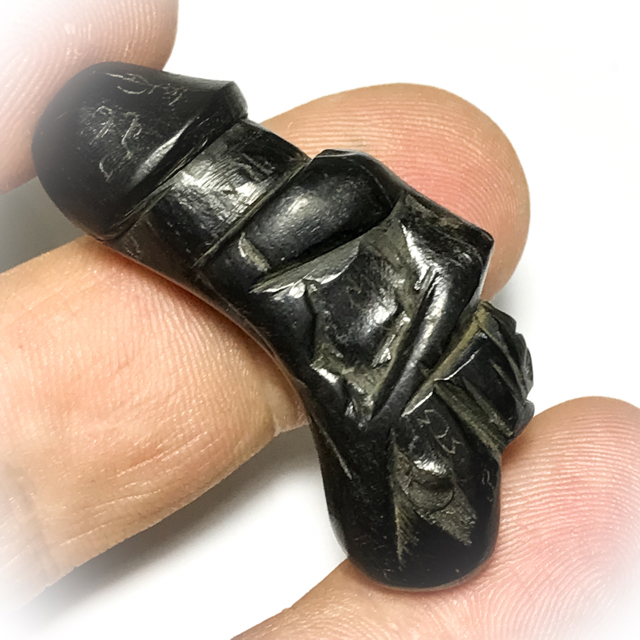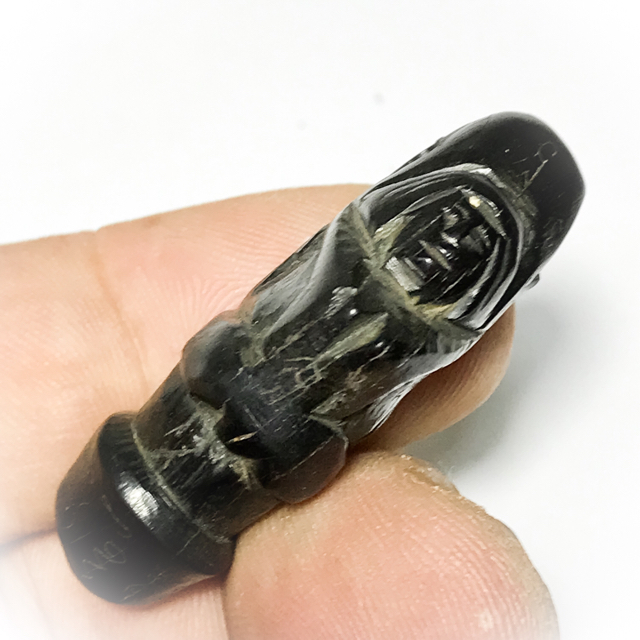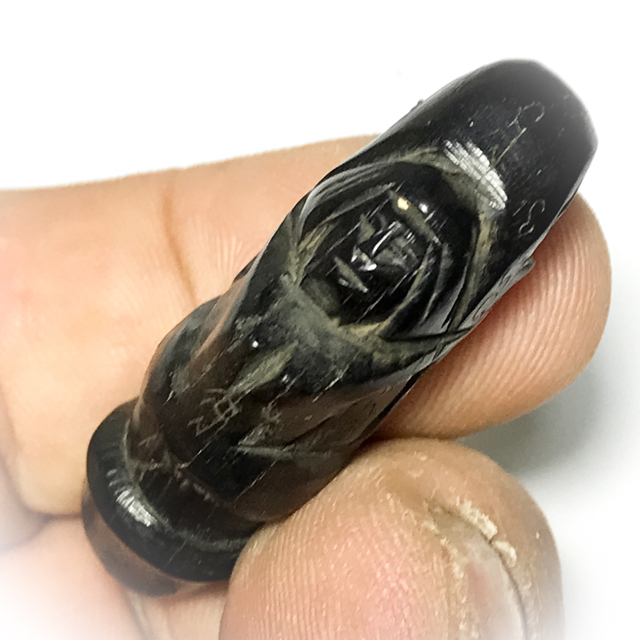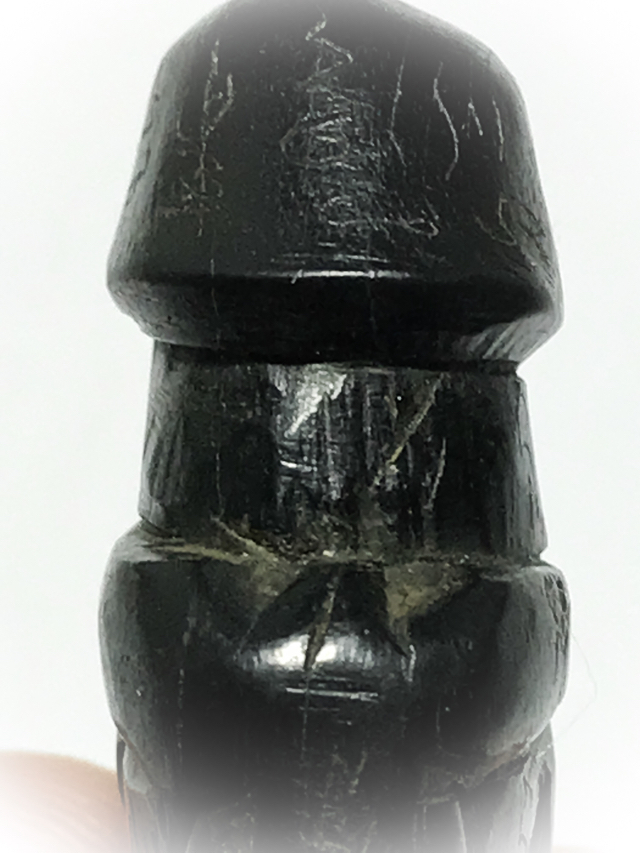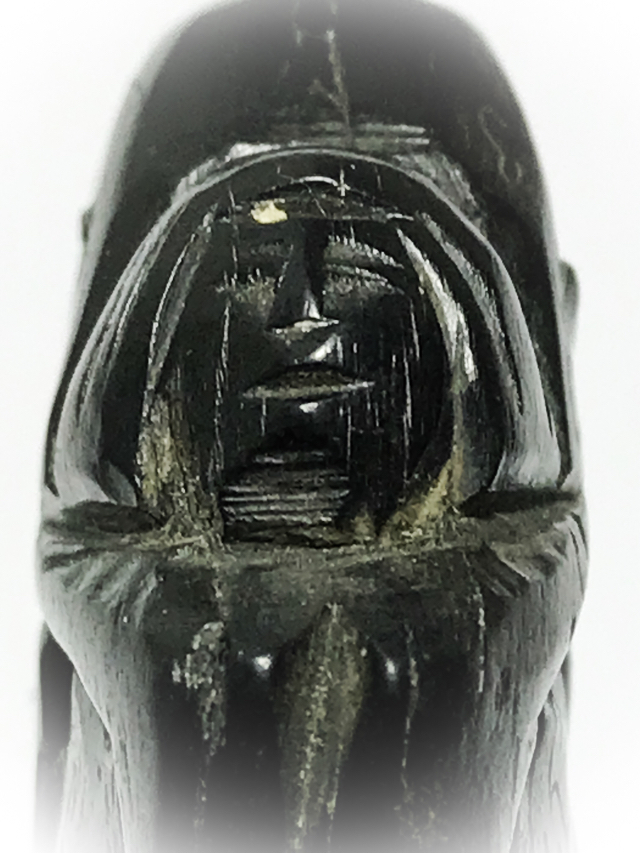 Welcome to the World of Ancient Thai Buddhist Amulets!