Ancient Amulet – Purveyors of preferred Classic Thai Buddhist Amulets for the True Devotee and Distinguished Collector
Ancient Amulets of the Pre and Early Post-Modern Era, of high esteem and Sacred Value, for Devotees and Collectors to study and collect. Ancient Thai Buddhist Amulets.

Pra Sivali Walking Buddha Amulet - Nuea Din Pim Yai Niyom - Luang Por Guay Wat Kositaram
03005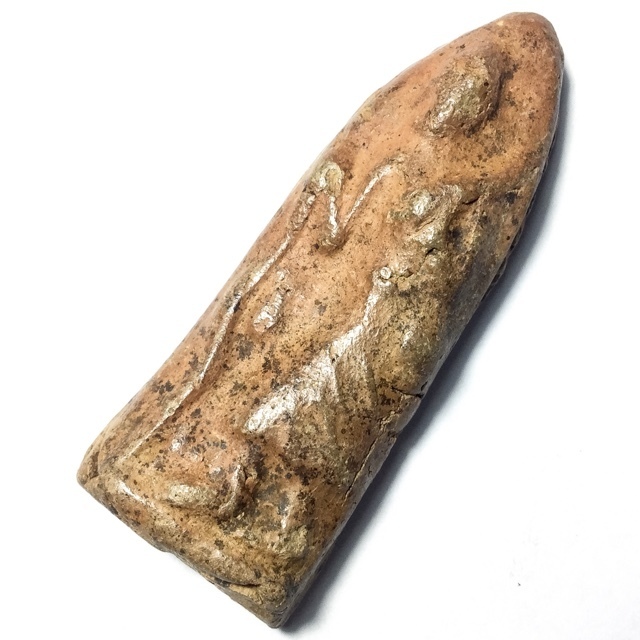 Temple:Wat Kositaram
Year of Issue:
Circa 2480 BE
Maker of Amulet:Luang Por Guay Chudtintaro (2448 - 2522 BE)
Weight:10.4 Grams
Recommended Uses:Metta Mahaniyom, Maha Lap, Maha Sanaeh.
Size:5 x 2.2 Cm
Encasement Options
Solid gold custom casing (we will email you with a price quote according to current gold prices at the time of inquiry) (0) Waterproof Casing (free option) (0) Without Casing (0)