Pra Benjapakee – Top Amulets of the Five Major Regions of Thailand
The Benjapakee Amulet is a Pantheon of Ancient Amulets that carry Immortal Historical Fame and Legend in the Thai Buddhist Amulet World, and are perhaps the heart of all Thai Buddhist Amulets which have arisen in a myriad of forms based in the Benjapakee Collection of amulets. The Pra Benja-Pakee is a collection of five (the word 'Benja' meaning 'Five' in Sanskrit), top amulets of each of 5 regions (the word 'Pakee' meaning 'Regions' in Sanskrit)
The Five Benjapakee Amulets of Old are;
Pra Somdej, Pra Nang Paya, Pra Pong Supan, Pra Rod Lampun, Pra Sum Gor
This slideshow requires JavaScript.
However, there also are sub variations of these five Regional amulets which most people will also class within the Benjapakee collection, such as the Pra Kong Lampun, the Pra Beum Lampun, are alsop two pra Kru amulets of Lampun Province which are as highly valued as the Pra Rod.Each Region has its own 'Benjapakee' with its own top five amulets of its region. One can also find 'Benjapakee' collections of one single type of amulet, such as the 'Benjapakee' of Look Om Sacred Powder Ball amulets or the Benjapakee of Top Five Regional Pra Pid Ta Amulets.. This is of course a Folk Tradition and so one can find the word Benjapakee used in more than just the case of the classic historical Ancient Amulets known as the classic original Benjapakee Collection.

---
Buddha Magic 6 - The Book of Thai Lanna Sorcery (Ebook) - Ajarn Spencer Littlewood
03336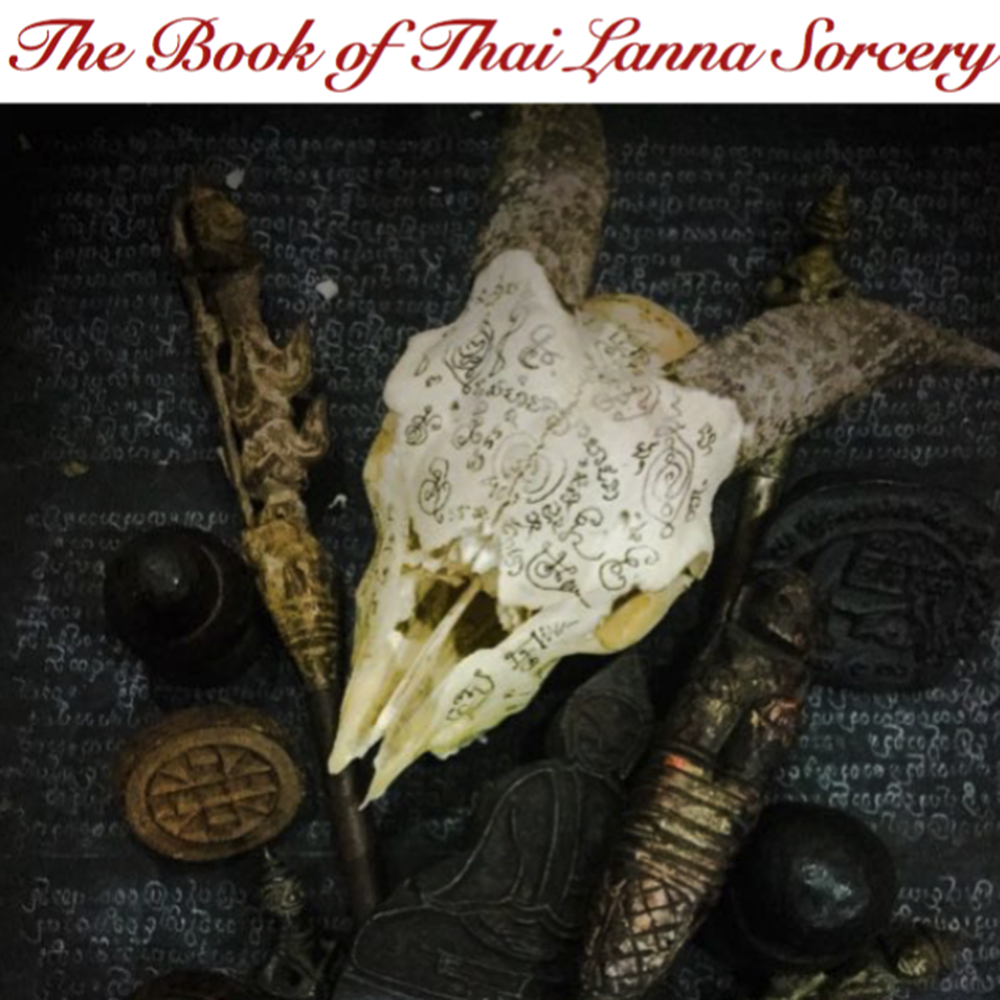 The now Cult Status Buddha Magic Series continues with its Second Collection of 5 Books, this first of the next 5 books being The Book of Thai Lanna Sorcery. The Book of Thai Lanna Sorcery is the Sixth E-Book in the Buddha Magic Series, and Ajarn Spencer's 7th Publication.
This 6th Buddha Magic Publication has 180 Pages, packed with essential information for the Student and Devotee of Thai Occult & Amulets, and for those who are interested in the Northern Lanna Magical Tradition.
This time, Ajarn Spencer Littlewood introduces us to the Occult traditions, and talismanic amulets of the folk of the Northern Lanna Regions, which have a rich cultural heritage deriving from a multitude of Ethnic Races and Cultures, with Animism being a strong influence on the magical symbolism found in Lanna Sorcery traditions. The book is of interest to amulet collectors, anthropologists, and occultists, and to anyone who wishes to deepen their understanding of the beliefs of the people of Siam.
NOTE - this is an E-BOOK, NOT Physical goods. The Ebook is a Virtual download in PDF Format for on screen reading. You can however print one copy for your own use and reference. A4 Format prints very clearly.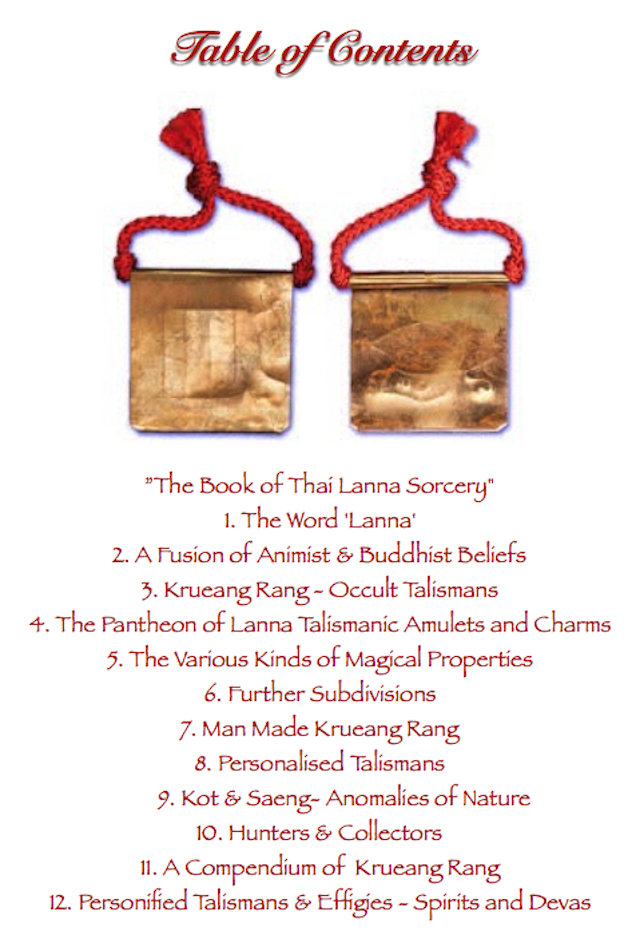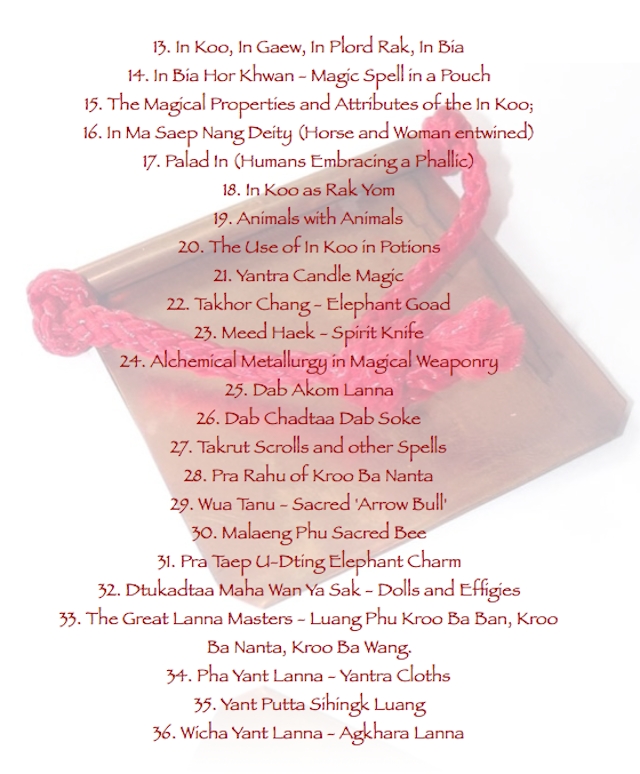 This Ebook is the first of the second set of 5 Buddha Magic Ebooks, which is to be followed by another 4 Ebooks, each dealing with a different theme or subject matter.
You can enjoy a few screenshots of this issue below
Author:Ajarn Spencer Littlewood
Publication Type:Ebook (PDF File)
Publisher:Buddha Magic Multimedia & Publications
Format:Digital PDF Format
Language:English
No. of Pages:182 Pages