This list of Buddhist Guru Master monks will auto-update each time we add a new Master. Click each link in the list to view the amulets and read about each Guru Monk

External Pages
---
Pra Somdej Sao Ha Hlang Yant Leuk (Niyom) - 2512 BE 2nd Edition - Luang Por Toon Wat Po Nimit
02512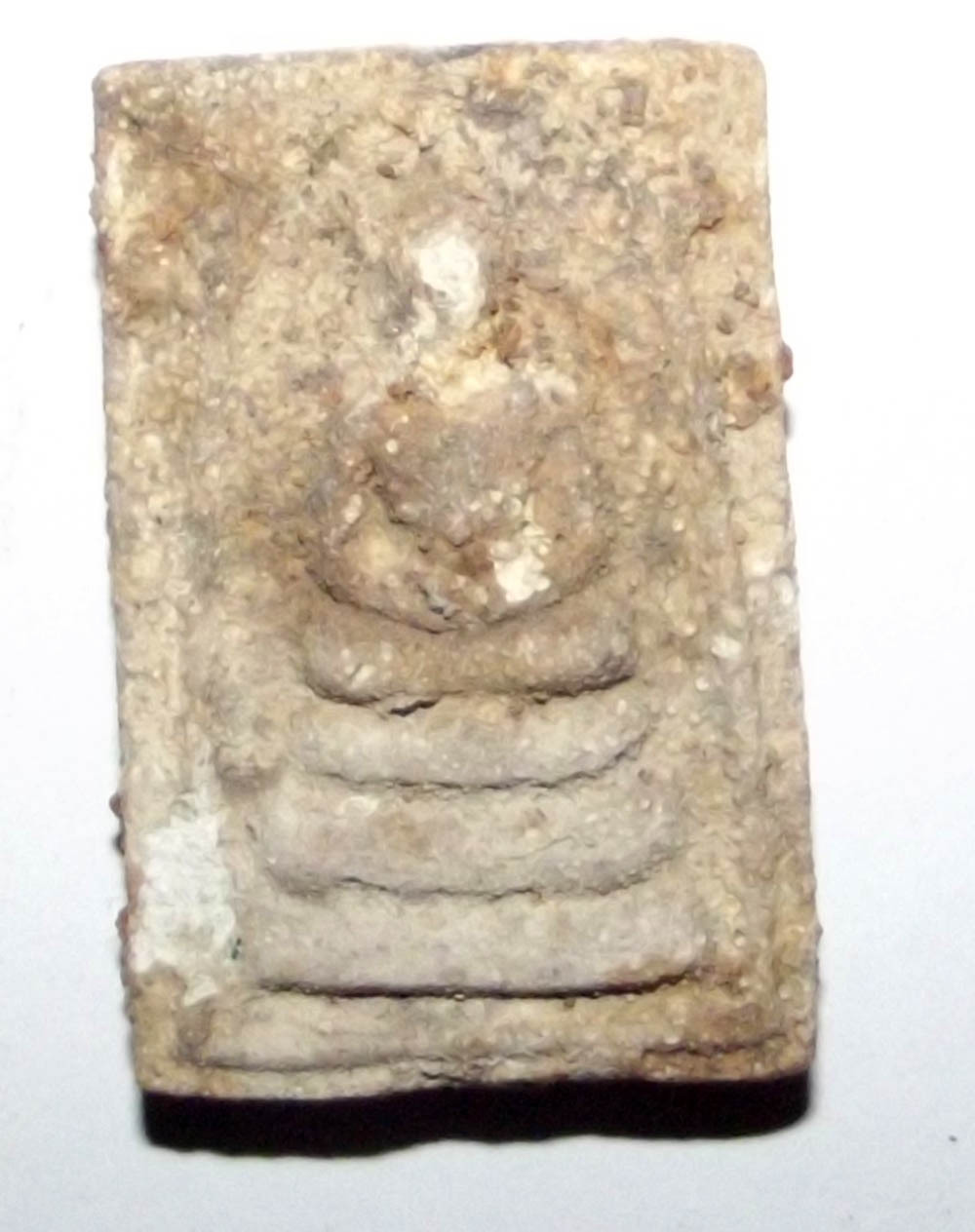 Classic 'Pim Niyom' (Preferred by Serious Collectors) Pra Somdej Ancient Amulet, By Luang Por Toon of Wat Po Nimit.
This amulet, is a Classic Pim Niyom Amulet in the Dtamra Pra Somdej, And the perfect study example for investigation and study of the Pra Somdej Wat Rakang, For a similarity and differences to the making method used by the original Master.
Luang Por Toon is an inheritance linage Master who has continued that exact formula according to the formula given by Somdej Pra Puttajarn Dto.
Now an extreme rarity, and listed in the ten Master Makers of Pra Somdej Amulets accepted in the Most Puritan Pra Somdej appreciation Societies.
The Muan Sarn and 'Kraap Gru' Mildew stains are classic and inimitable, giving surety to the owner of their authenticity and Sacred Value as true Pra Somdej amulets of the Ten Temples of the Hall of Fame of Pra Somdej Makers.
Valued as a perfectly acceptable alternative to the Pra Somdej Wat Rakang of Somdej Pra Puttajarn (Dto) Prohmrangsri of Wat rakang, in these days where such amulets are no longer possible to find for an affordable price.
Temple:Wat Po Nimit
Maker of Amulet:Luang Por Toon
Weight:10 Grams without casing
Recommended Uses:Protection, Improve Karma, Buddhanussati, Family Heirloom collection, Amulet show presentation, Prosperity and Happiness
Number of Amulets Made:84 Thousand according to the Dtamra Pra Somdej
Size of Amulet:Circa 3 x 2 Cm
Encasement Options
Solid Gold Custom Casing (Waterproo​​​​​​​f) - We will email you with a price quote according to current Gold Prices, and Invoice You after Agreement.. (0) Waterproof Casing (9) Without Casing (0)