This list of Buddhist Guru Master monks will auto-update each time we add a new Master. Click each link in the list to view the amulets and read about each Guru Monk

External Pages
---
Takrut Tone Mad Daay Akom 7 Sii Wicha Salika - Luang Por Ruay - Wat Tago
00549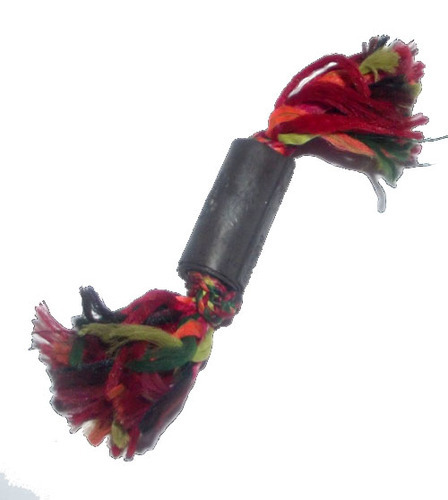 Released somewhere between the years 2546 onwards, this particular Takrut Tone amulet is a classic, and now, also a rarity, from Gaeji Ajarn Luang Por Ruay, of Wat Tago.
The Takrut is a 'Takrut Tone', which has been made from relatively thick leaden plating, to inscribe sacred Yantra on. This metal scroll with a Magickal spell inside, has been wrapped around seven coloured magical cords (Daay Aakom Jet Sii), which have been imbued with invocations of the Salika Celestial Magpie.
Luang Por Ruay is rather an inimitable phenomenon on, because, he is what we would like to call an in betweener. Having traversed two generations of masters, he was first adopted as popular Amulets maker by the new age amulets collector community.
However, he has now become popular with all the new age and the old era collector scenes, as official documentation in recognised magazines and books has increased knowledge of all his editions, and the serious collectors have developed an ever increasing preference and speculative risk with his amulets. One could indeed say, that, this great master is leaving the new age era category and entering the category of ancient amulets.
In his practice over the decades, he has attained experience and received Secret sorcery knowledge from some of Thailand's greatest Buddhist masters, including Luang Por Koon, Sangkaracha, and many Masters of Ayuttaya lineage, and has become an insider secret with those who have paid attention, and have seen the certainty of his amulets being both powerful, and for having a future speculative value that will soon begin to rise enormously, as his trajectory and Mastery of Adept Buddha magic and Khmer Sorcery congeals and he enters his twilight years, and maturity as a Gaeji Ajarn Guru Monk.
The Takrut bears the embossed words "Luang Por" "Ruay" (means 'rich'), and "Wat Tago", in three separate markings.
One could say that this master has now become officially part of the establishment in the annals of history as one of this century's great masters.
We have therefore moved any amulets from this master from our other websites, to be added where they now belong in this Store at Ancient Amulet, alongside other aging amulets of high esteem.
It is important to catalogue masters according to their status, and for this reason, Luang Por Ruay will be represented here instead of on our other two stores, which deal primarilly with New Age Buddhist amulets.
His amulets are ever increasingly popular with collectors of the classic type of ancient amulets, and he has now entered into the ancient scene, as he has aged and his Amulets have been officially documented in magazines and books, making them easily researchable and therefore catalogable.
This is part of what makes a classic Amulet become what it is, and attain its status as an amulet of esteemed favor. We prefer proud to present the amulets of Luang Por Ruay in our line of recommended amulets from recommended masters.
Temple:Wat Tago
Year of Issue:
Circa 2546 - 2550 BE
Maker of Amulet:Luang Por Ruay
Weight:20 Grams
Recommended Uses:Improve commerce, wealth, promotion, speech, and charm
Number of Amulets Made:Unknown
Size of Amulet:5 cm stretched out
Encasement options
Solid Gold Capped tube case (169) Waterproof casing (9) Without casing (0)