Biography of Ajarn Heng Praiwan
Ajarn Heng Praiwan was a Great Lay Master and Adept Necromancer of olden days, of the Ayuttaya Province. Ajarn Heng was born in the year 2428 BE, and was ordained as a Buddhist Monk when he came of age, at Wat Suwan in Ayuttaya. During his ordained years, he studied many ancient magical Wicha of the grimoires of Wat Pradoo Rong Tam, which was a great library of ancient magical grimoires, perhaps the largest in the country. He became extremely able in the inscription of Khom Agkhara Sanskrit Spells, Kata Incantations, and Sacred Yant, and became very well known as a great Master of Sak Yant Thai Temple Tattoos.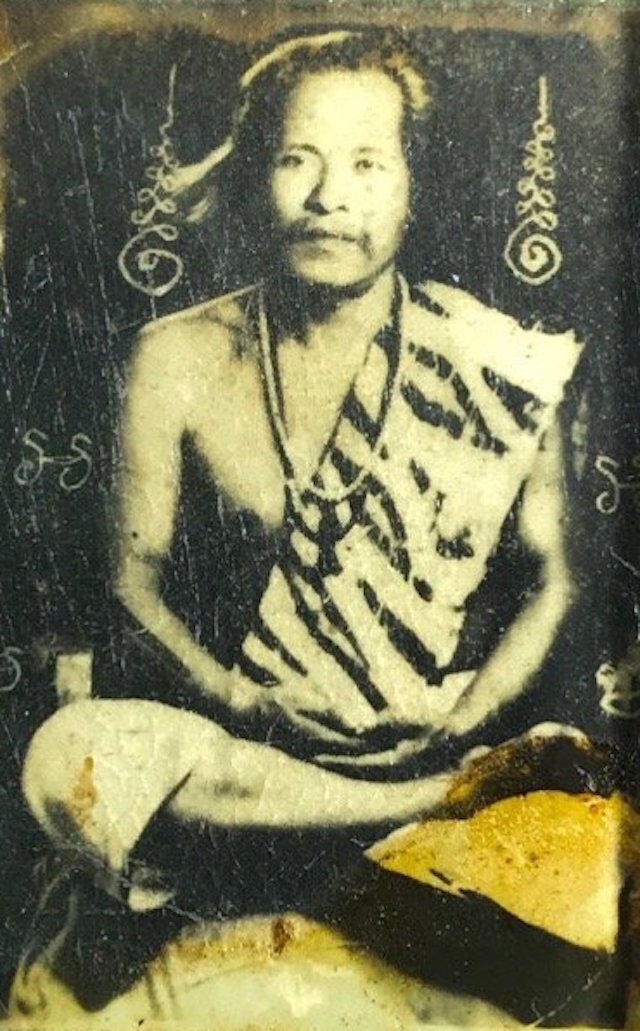 Ajarn Heng Praiwan, studied the Wicha Grimoire of the Dtamra Radtana Mala, until attaining full Adept Mastery, after which he disrobed for a time, to help his parents. After which, he ordained again once more, at Wat Prayatigaram in Ayuttaya, with the Great LP Glan Tammachodti, Abbot of Wat Prayat, as his Upachaya Ordaining Monk. He spent a long period of time learning and mastering the full Dtamra of the Wicha of Luang Por Glan, after which he disrobed again, and became a lay-sorcerer until the end of his days, when he passed away at the age of 75, in the year 2502 BE.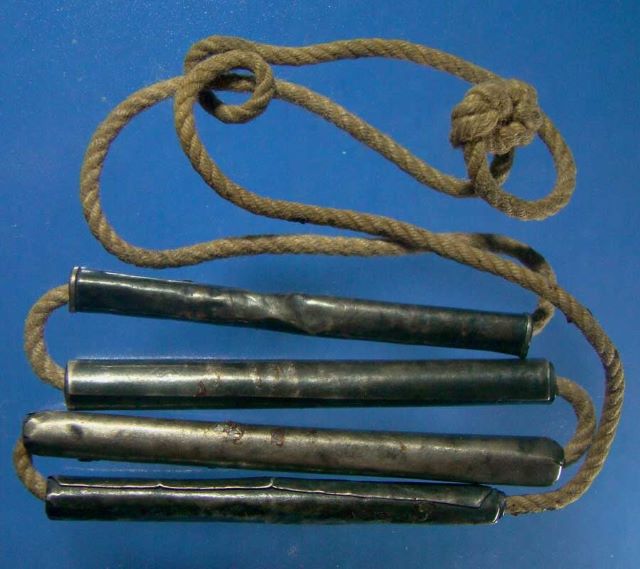 It is said that Ajarn Heng's father, was either a police officer, or a prison officer, and sent Ajarn Heng to Penang, and Singapore, to be educated. But Ajarn Heng did not finish his schooling, and left, because of his immense fascination and interest in the study of Saiyasart, & the Dtamra Saiyawaet Grimoires, of Thai Buddhist, Animist, and Necromantic Occult Practices. He even traveled to the South of Thailand to learn the most ancient Magical Practices of the Southern Khao or Sorcery Lineages.
After his time practicing and mastering the Southern Lineage Magical Practices, Ajarn Heng returned to his home Province of Ayuttaya, in Central Thailand. Ajarn Heng was now a Master of the Wicha of Luang Por Glan, and the Southern Wicha of Sorcery which dates back to the Sri Vichai Era of Siam. The Wicha Mastered in Entirety of Wat Pradoo, which Ajarn heng has undertook, came from the time when King Naresuan Maharach, ordered the Wicha Saiyasart Grimoire texts to be inscribed and stored at Wat Pradoo Roeng Tam.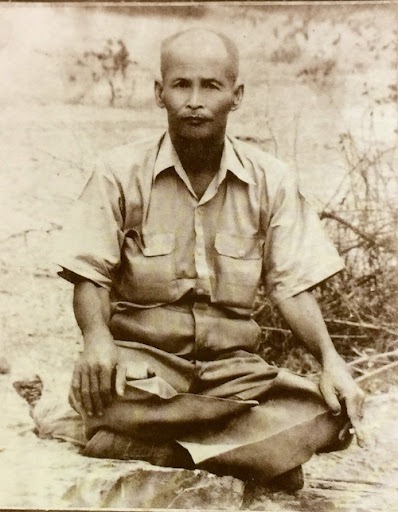 The inscriptions were begun, and finished between the years 2133 – 2148 BE. It was King Pra Mahesuan Maharach, who united the city Kingdoms of Siam and Unified the country into one Land, namely 'Siam', or 'Thailand', and made the city of Ayuttaya the first capital of the Kingdom (Later to be moved to Bangkok, for logistical and geo-political reasons). Ajarn Heng began to serve the public and accept devotees, at first by only performing Sak Yant Tattoos, and became known as one of the Top Sak yant Masters in the Country of his Time. Another later Kroo Ba Ajarn and Friend in Dhamma, Luang Phu Si, of Wat Sakae in Ayuttaya (Temple of LP Doo), once told that during the time of King Rama the 3rd, during a time of military dispute, around the year 2475 BE, many regiments of Thai soldiers, of both high and lower standing went to Ajarn Heng for his protective Yant, due to the miraculous powers attributed to them, all one the same day.
On this occasion, Ajarn Heng constructed the ritual place at Wat Hantra Temple. Ajarn Heng invited a host of powerful Monks with Psychic Powers to assist in the ceremony of Blessings. In this occasion (around 2476 BE),Ajarn Heng had to work very hard to gather a large number of Master Monks to come and perform the Suad Nam Puttamont Chanting Ritual, and this was a very had task in those days in Ayuttaya, to travel around and fine enough top masters who knew the chanting of the Nam Pra Puttamont and the Putta Pisek (Buddha Abhiseka) ceremony. He was assisted in this task, by the great Luang Phu See of Wat Sakae. But on this occasion, Luang Phu Si could not attend as well, because he was busy with Dhamma Duties at Wat Liab. But, after this Ceremony, Ajarn Heng would always invite Luang Phu Si to attend all of his subsequent Blessing Ceremonies, and assist with empowerment.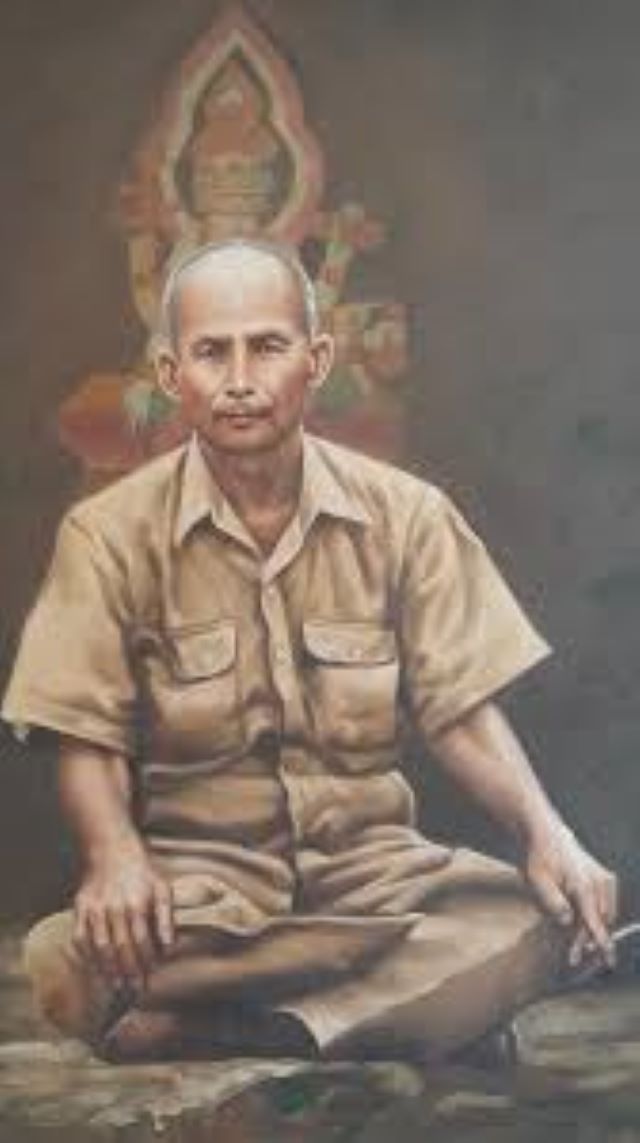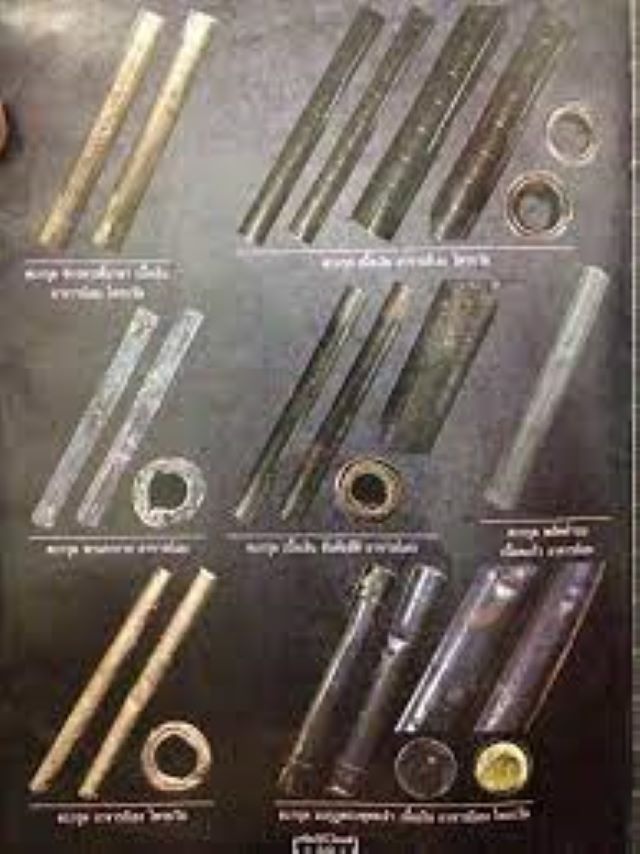 Ajarn Heng was a relatively wealthy person with two houses and land stakes, one in the countryside in Tung Hantra, and one in Bangkok. And so, he would have devotees seek him out in Bangkok and in Hantra, for Sak Yant Tattoos, and his powerful Takrut amulets. It became popular to get high class artisans to carve his amulets, as well as village people would carve animist charms from ivory, wood, and sometimes, necromantic Ban Neng skullbones, which are of course, along with his famous metallic, and inimitably designed Takrut Maha Jakkapat Metallic Scroll Spells, the most highly valued, rare, and sought after by devotees of the great ancient Ayuttaya Lay Sorcerer. Finally, Ajarn Heng moved to stay in Suan Malee, until the Wars in Asia Broke Out, whereupon he left the Capital, and returned to his home Province of Ayuttaya.
During this time, there were many Gangsters and Highwaymen, and a lot of need for Sak Yant Tattoos for Kong Grapan Chadtri and Klaew Klaad protective Magic, and Ajarn Heng became a highly acclaimed master, renowned for his Yant Gao Yord (A Wicha Obtained from the Great LP Hrun). Ajarn Heng was able to receive additional Wicha from the famous temple of study of Sorcery, Wat Sam Jeen, as well as receiving Wicha from the great Luang Phu Tong, of Wat Rat Ayotaya, and Luang Phu Kam Wibun.
Ajarn Heng's Kong Grapan magic was so famous, that it became popular for police and military to get his tattoos, but also that they did not like the fact that so many Gangsters had them too, and were impossible to shoot dead. His Takrut Jappapattirach was also both infamous, and those who wore one were feared to be invincible. There was once a time when Ajarn Heng was parked in a boat on the banks of the river, at Wat Cherng Lane Temple, where the Police came, and had to forbid Ajarn Heng from tattooing more, because the area was overflowing with Gangs of Highwaymen, and his tattoos were making it impossible for the police to catch them.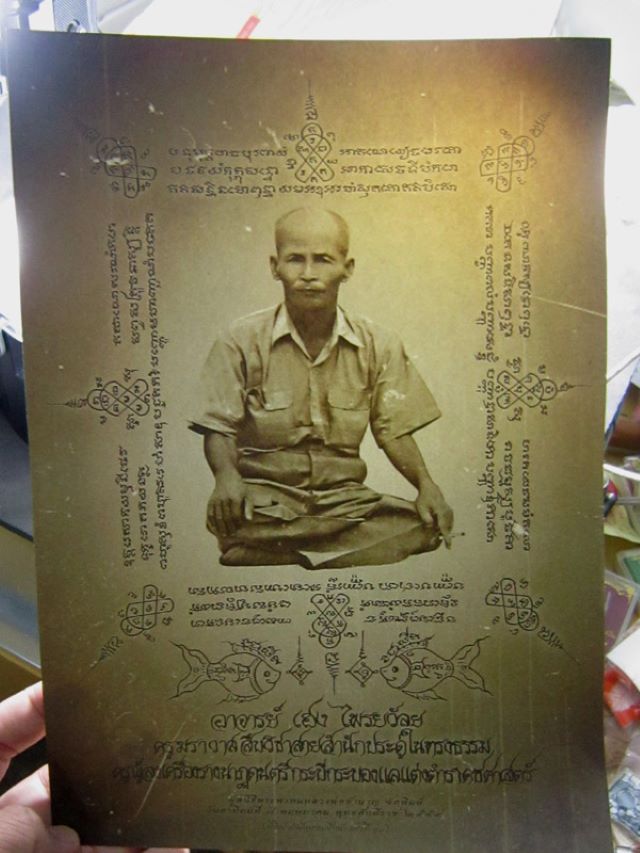 ---