The Commonly called "Palad Khik carved wooden phallic amulet in Nuea Mai Paya Ngiw Dam, is extremely aged, from the mid-late era of the great Luang Por Ee, of Wat Sattahip, is one of the rarest and most highly valued Palad Khik Worldwide, and a Top Preferred Masterclass Talismanic amulet (Circa 2480). Luang Por Ee amulets are now nearly impossible to come by. He is well-known for his Monk Coins (posthumous editions) 2473, 2485 (still alive), and 2504, 2511, and 2515, but also his Palad Khik amulets, Hmak Tui, Takrut, and Pid Tawarn amulets. His Palad Khik and Pidta, as well as his Magical Wicha, are used to create carved wooden, natural substance-based, and Alchemical metal amulets.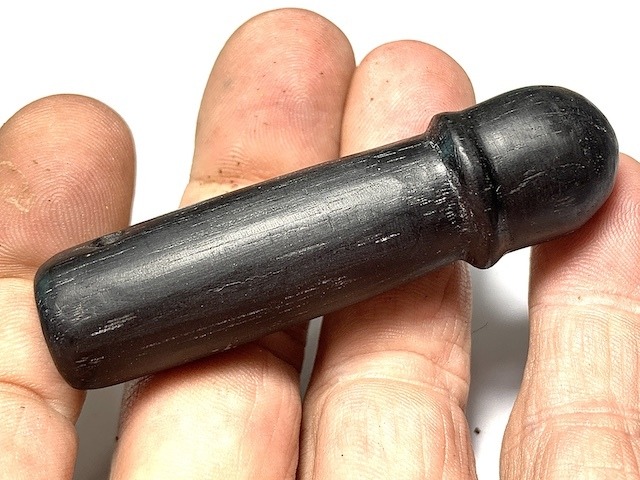 Many people believe his amulets are among the most powerful of all Palad Khik. This Palad Khik is a perfectly preserved exhibit from LP Ee's mid-late era, powerfully blessed amulet in sacred black Ngiw tree-wood, from one of the Greatest Masters in Thai Amulet History, that can only be described as an Ultra-Powerful, and highly desirable ancient amulet of LP Ee.
Luang Por Ee was a Chonburi Region Gaeji Ajarn Guru Monk and one of the Great Olden Days Masters of Thai Buddhist History. His amulets are both rare and popular among Thai Buddhists, particularly in Central Thailand.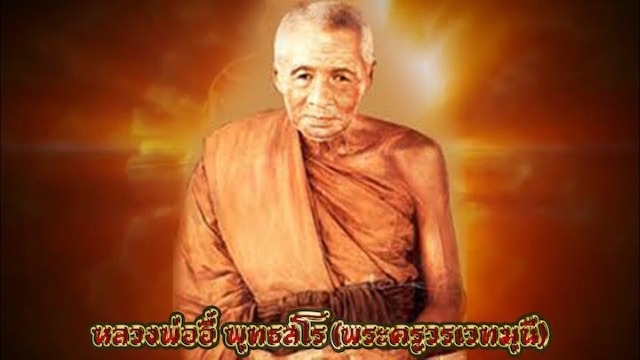 Wat Sattahip is the temple that Luang Por Ee built with his own hands in the year 2442 BE, which is now well over a Century ago, and Luang Por Ee was the temple's first Abbot when it was built. Luang Por Ee was well-known for his abilities in Samatha meditation and Vipassana mindfulness practices. He could enter, continue to remain in, and leave the Kasina and Jhanic mind states at will, as well as change his inner state of consciousness, to dwell in whichever state was appropriate for the practice.


He stood out for his skill, which was noticeably superior to that of his Sangha peers, and for his impeccable behavior. This was due to his ability to elevate his mind above the vedhana (emotions) and not allow them to flood his mind with anger, sadness, stress, suspicions, and all the other manifestations of emotional and mental impediments and hindrances that arise within the psyche of an ordinary unpracticed human being. He was able to extinguish negative emotions or afflictive emotions due to cold, heat, hunger, thirst, aches and pains, and self-created mental worries. Luang Por Ee is known to have never complained about anything or expressed dissatisfaction with anything. Even while he was sick, he never complained, moaned, or groaned, or even told anybody. He would always remain in the same peaceful, state of balance. Luang Por Ee acknowledged the value of a good education and built the Rong Rian Ban Na Sattaheeb public school for the citizens of Sattaheeb.
Throughout his vocation, Luang Por Ee produced numerous amulets and occult talismanic charms, including his legendary Palad Khik, which is considered co-leader of the status of top Palad Khik of all time, along with the Palad Khik of Luang Por Hluea. His Takrut, along with his Suea Yant (Yantra Shirts), Rian Kanajarn Monk Coins, Pra Pid Ta, 'Pra Sam' (Pra Tri Gaay), and 'Pra Prohm See Hnaa', are among the rarest and most pursued talismans (4 Buddhas in one votive tablet).
---