A Rare Loi Ongk Pra Pid Ta Thaan Sung (high Dais) Buddha Image Statuette amulet, in Nuea Pong Kluk Rak, with hand inscribed Yant Putto, and Khom Inscriptions, from the Great Luang Por Dam, of Wat Mai Nopparam, in Naratiwat Province, in the deep South of Thailand on the Malay border. Luang Por Dam was the first apprentice in the Wicha of Pra Pid Ta Magic, to the Great Luang Por Kron, of Wat Bang Sae. This exhibit differs from many, in the fact that it has had red Rak Chart Jeen Boran coated on the base.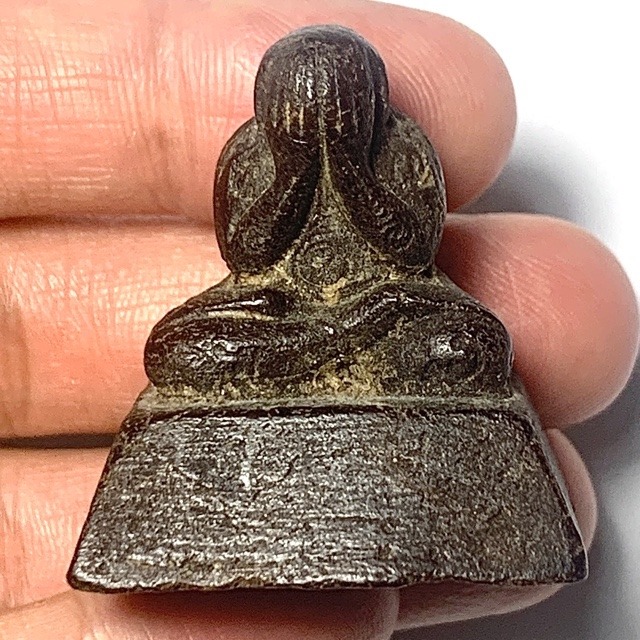 The Pid Ta is made using the very same Muan Sarn Sacred Powders admixture, empowerment, and inscriptions, as those of the Great Luang Por Kron, and the Pra Pid Ta of Luang Por Dam himself, have now become legendary in their own right, and stand alone on their own merits as Pra Niyom master Class Category amulets.
Highly revered and collected by Looksit (Devotees) of his Mentor Luang Por Kron, a Buddhist Master Monk from Malaysia. Luang Por Kron was Abbot of Wat Bang Sae in the province of Kalantan.
He made many Pid Ta amulets which were so very preferred ('Niyom'). It is said in Thai Amulet circles that, in the same way that we prefer the Pra Somdej Wat Rakang as a Niyom amulet, so, in Malaysia and even Singapore, the Pra Pid Ta of Luang Por Dam, and his Mentor Luang Por Kron, became just as sought after and beloved. Malaysians know Luang Por Dam very well, for his temple is very close to the Malaysian border in Naratiwat, which is one of the reasons LP Dam was able to be a close accomplice of LP Kron, and receive and continue his Wicha.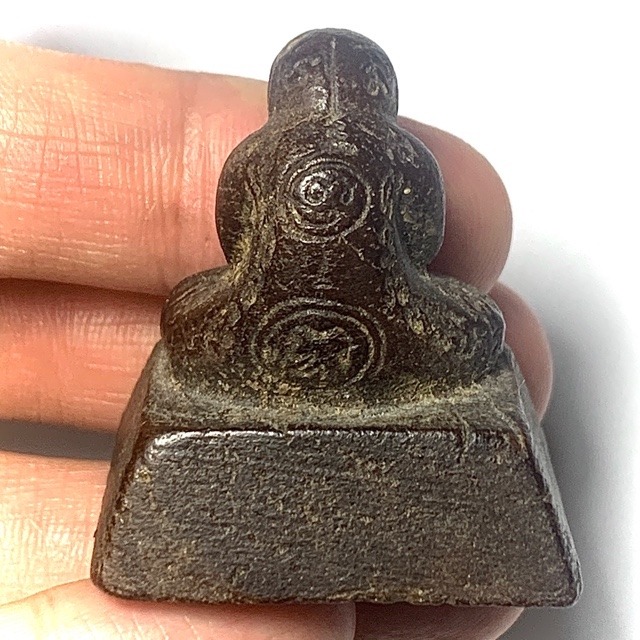 The Pra Pid Ta amulets of Luang Por Dam of Wat Mai Nopparam, have become ever more comparable and popular to those of his Mentor and Wicha Inheritance Kroo Ba Ajarn Luang Por Kron, for the fact that Luang Por Kron's amulets are almost impossible to find anymore these days, and the Pra Pid Ta of Luang Por Dam have hence become the favored alternative, for they are considered to possess the magic of both Masters.
Below; Luang Por Kron – Wat Uttamaram (Kalimantan Malaysia)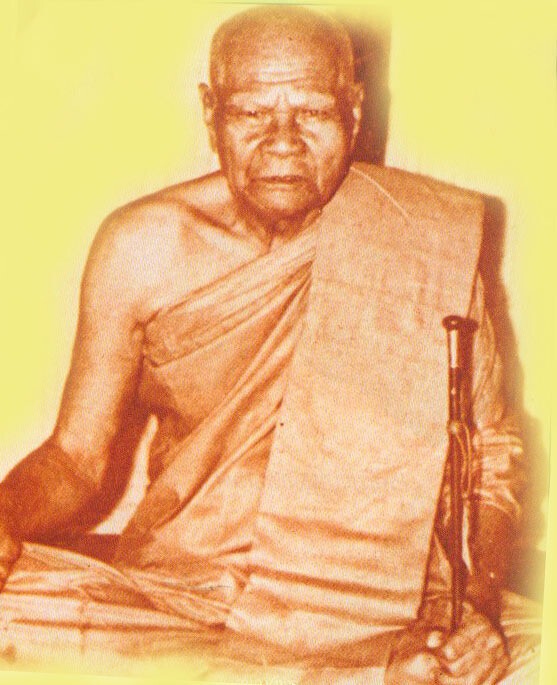 As to Luang Por Dam's Mentor, LP Kron, Malaysian Buddhists do not often call him Luang Por Kron as Thai people do, rather 'Tok Racha', which means something similar to Thailand's top Royal Monk always being called 'Pra Sangkaracha'.
It is said that despite the fact that most of the surrounding households in the vicinity of Luang Por Krons temple were Muslim, that he earned their respect, and was an honored person. He was not called Luang Por Kron by Malays, as we call him in Thailand, rather, was named 'Tok Raja', which means ' as equal to the Sangha Raja' .




The reason for this comes from a legend that the daughter of a powerful Sultan of Kalantan was cursed with a black magic spell, which caused his mind to become strangely affected, and even doctors and psychologists could not help to cure him, and even the Muslim witch doctors could not break the spell with their magic.
But Luang Por Kron was able to heal her, and return her to sanity. This caused LP Kron to recieve great respect from the Sultan who then gave him the honorary name of Tok Raja. His most preferred amulets are the Pra Pid Ta, which were mostly hand made molds, in Muan Sarn Sacred Powders with Lacquer (Nuea Pong Kluk Rak), some very few in carved wood, and a very few are sometimes seen in carved ivory.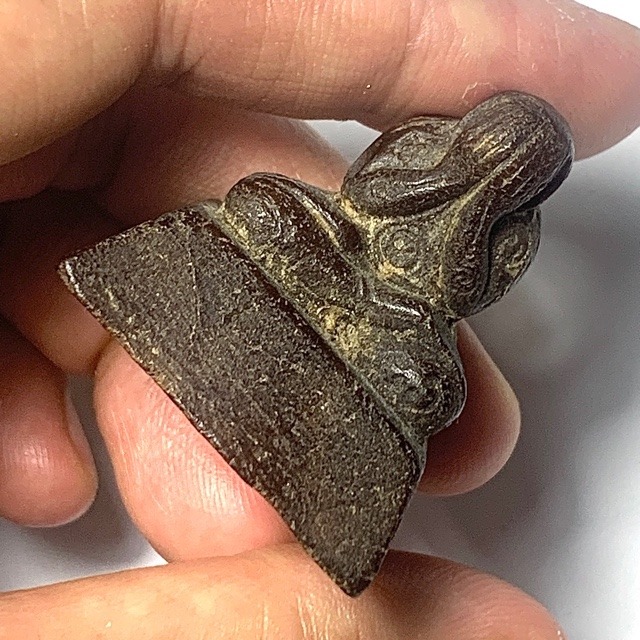 Luang Por Kron began making Pra Pid Ta amulets sometime around the year 2480 BE onwards, mostly making hand molded clay models, resulting in each one having a very original appearance, some with very wide legs, others less so. Most were made in Nuea Pong Kluk Rak herbal powders with lacquer mixed into the clay, and hand molded, to form an inimitable effect that has made his Pra Pid Ta amulets so original in design.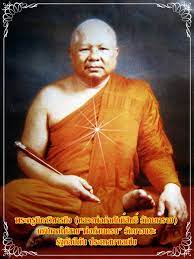 Many of his hand molded Pid Ta do not have a dais and have very wide legs, whereas others have a more standard form with inscription, and less wide legs, and usually with inscriptions of Unalome and Yant on the surface of the image. His other highly preferred amulets among devotees, are the Rian Roop Dork Jik 1st edition coin of 2500 BE, and the second edition coin, the Rian Roop Khai of 2505 BE.
A Top Master-Class amulet, from LP Dam, first apprentice of Malaysia's Greatest Master of the Wicha Pra Pid Ta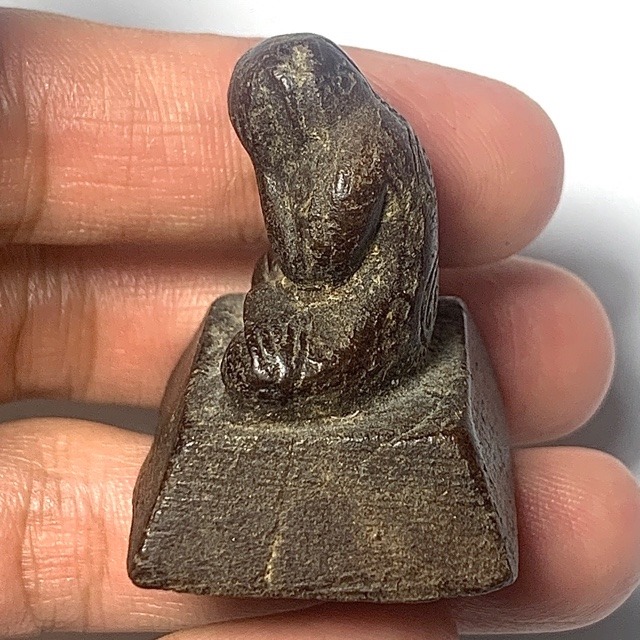 The Pid Ta can be used as a Loi Ongk Statuette on the altar for Bucha, or be worn as an amulet encased. This exhibit is highly recommended to use for altar worship, as it has a wide sturdy base, and is fitting for placement on flat surfaces.
---