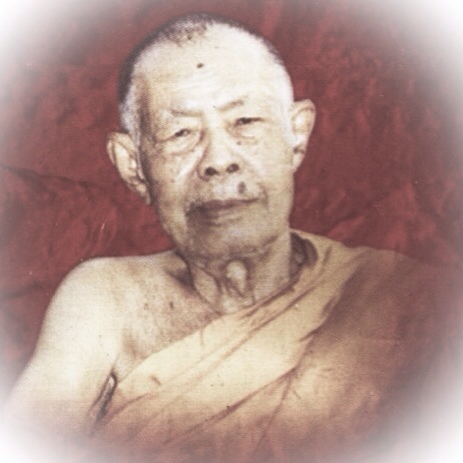 Pra Ajarn Nong Tamma Phudto – Wat Sai Khaw 2462 -2542 BE
Ajarn Nong was Ordained as a Bhikkhu at the age of 21 in 2482 BE. He led a life of practice worthy of reverence and is one of the most important makers of Luang Por Tuad amulet in the history of Thai Amulet making. He became the Abbot of Wat Sai Khaw in his Birth Place of Pattani, in Ampher Koke Po.
During his 60 years as a Bhikkhu, he made well over 40 editions of Masterpiece amulets. After Ajarn Nong, ex Abbot of Wat Sai Khaw, in Ampher Koke Po (Pattani) passed away on the 11th September 2542 BE, the 'Wongarn Pra Krueang' (Amulet Collector Society), began to gather and keep the amulets of LP Nong even more than before, for they knew that the amulets of Ajarn Nong were already incredibly famous as he was still living, and that these amulets were destined to become extremely rare in the future and jealously guarded by their owners.
Ajarn Nong passed away in 2542 at the age of 80, after 60 years as a Bhikkhu. His legend now continues with the Amulets of Ajarn Peng (Subsequent Abbot of Wat Sai Khaw), to Whom he taught, and passed on the Wicha of Takrut Narai Plaeng Roop, and the method for the creation and empowerment of Pra Luang Por Tuad Amulets.
---