The Sacred Takrut Maha Solos Mongkol: A Divine Amulet of Power and Fortune
An eternal classic and highly powerful amulet; the Takrut Maha Solos Mongkol Thak Chueak Long Long Rak Chart Jeen Boran (Dtamrab Luang Phu Iam), cord bound Yantra Scroll amulet of Luang Phu Iam, of  Wat Saphan Soong, with ancient red Chinese herbal lacquer (Rak Chart Jeen Boran).
Welcome, dear readers, to an enchanting journey into the realm of sacred amulets. Today, we delve into the mystical realm of the Takrut Maha Solos Mongkol, an amulet that exudes power, wealth, and divine protection. Crafted by the revered Luang Phu Iam of Wat Saphan Soong, this amulet is a timeless treasure sought after by devotees worldwide.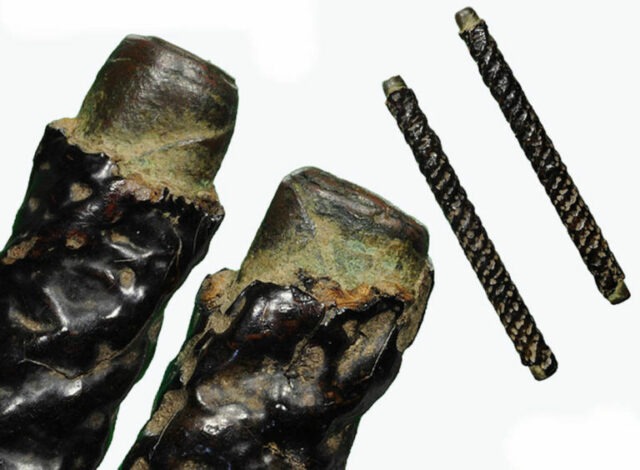 A Rare and Powerful Amulet
The Takrut Maha Solos Mongkol is a true gem among amulets, rivaling the renowned Takrut of the Great Luang Phu Sukh in rarity, price, and potency. Considered equally powerful, this amulet is particularly suited for those seeking status increase, wealth, good fortunes, and protection.
A Lifetime Companion
The Takrut Solos Mongkol of Wat Saphan Soong holds the title of a "Takrut Koo Cheewit," meaning it is a "Lifetime Companion" amulet. Its remarkable property lies in its ability to bring constant improvements throughout one's life, ensuring that its power never wanes. Wrapped in ancient Daay Dtra Sangkh Sinjana Cord and embellished with a 'Cockroach Thorax' shape tips, this amulet possesses unique features that reflect its age and authenticity.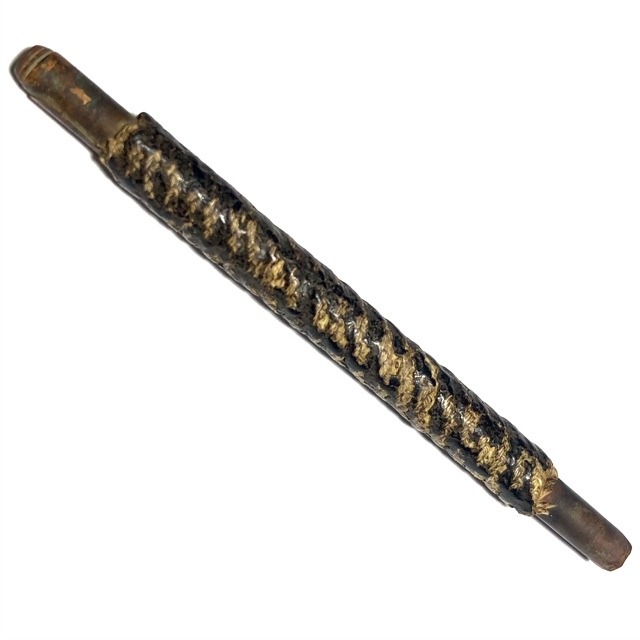 An Ancient Yantra Spell
The Takrut Maha Solos Mongkol is not only an amulet but also an ancient and potent Sacred Yantra Spell. It holds a special place in the hearts of devotees, cherished by both Luang Phu Iam and his esteemed apprentices, including Luang Por Tong Sukh. These revered masters have spread the influence of this amulet around the globe, making it an eternal favorite among practitioners of sacred arts.
A Legacy Carried Forward
Luang Phu Iam, the originator of the Dtamra Pra Pid Ta and the Wicha Takrut Maha Solos Mongkol of Wat Saphan Soong, passed on his exceptional knowledge and skills to subsequent generations of esteemed masters. Ajarn Chuea, Luang Phu Glin, and Luang Por Tong Sukh, and now Luang Phu Waas, the current abbot, have all contributed to the legacy of this powerful amulet. Their mastery and dedication have ensured the continuity of this sacred tradition.
A Treasure for Devotees and Collectors
The Takrut Maha Solos Mongkol is a treasured alternative for those seeking the blessings of Luang Phu Iam's amulets at a more affordable price. Crafted with invocations from all generations of the great master, empowered with the mastery of the Wicha Maha Solos Mongkol, these amulets carry immense value and authenticity. Their presence on the collector scene is unparalleled, making them highly sought after and revered.