The Pra Pong Roop Muean Sacred Powder Votive Tablet image of the Great 18th Century Monk, Luang Por Chaem, was released by the Gammagarn Comittee of Wat Chalong, for the Golden Jubilee Celebration Edition in 2539 BE, commemorating the 50th Year of Reign of His Majesty King Bhumipol Adulyadej. This sacred powder amulet is made in Nuea Pong Ittijae and features the classic image of Luang Por Chaem standing with the Bai Pad Yos Royal Fan, which is often used for classic celebratory memorial editions at Wat Chalong.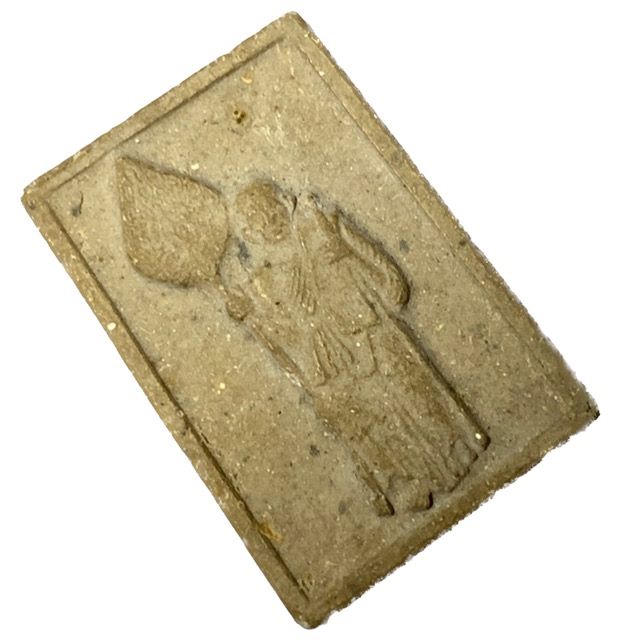 The amulets of Luang Por Chaem of Wat Chalong are held in high regard by Malaysians and Singaporeans who have visited Phuket since the colonial era. These visitors pay reverence to LP Chaem and the lineage masters by visiting the temple of Wat Chalong. His amulets are considered to be miraculous and are sought after by those who believe in the power of sacred objects.
Luang Por Chaem was born in the heart of Phang Nga Province, in the year of the Gun, 1827, during the reign of King Nang Klao. He was to become perhaps Phuket's most internationally famous master monk from the 18th century to this very day. Officially in his Dhamma Trajectory, he became known as Pra Kru Wisutwongsajarn Yan Muni, but to many, he was simply Luang Por Chaem.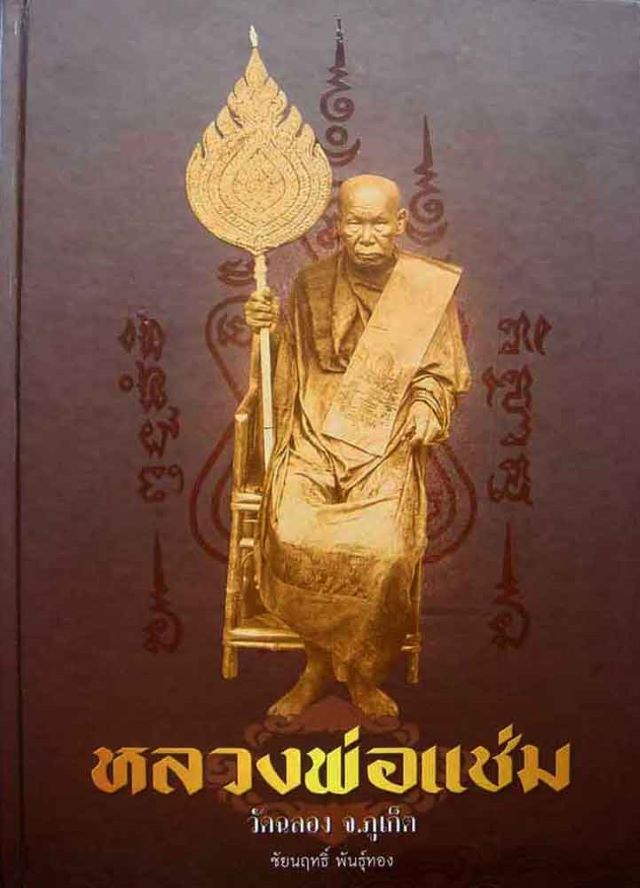 He was a man of great piety and discipline, becoming the former abbot of Chaithararam Temple, or Chalong Temple, and was held in high esteem by the people of Phuket. Unfortunately, there is no documented evidence of Luang Por Chaem's parents' names, as it was common for country folk in Siam during that era to forgo the registration of birth, death, and even marriage certificates. It was a time when traveling to the closest government office was difficult, especially for those living in the countryside, and as such, these matters were not of great importance to them.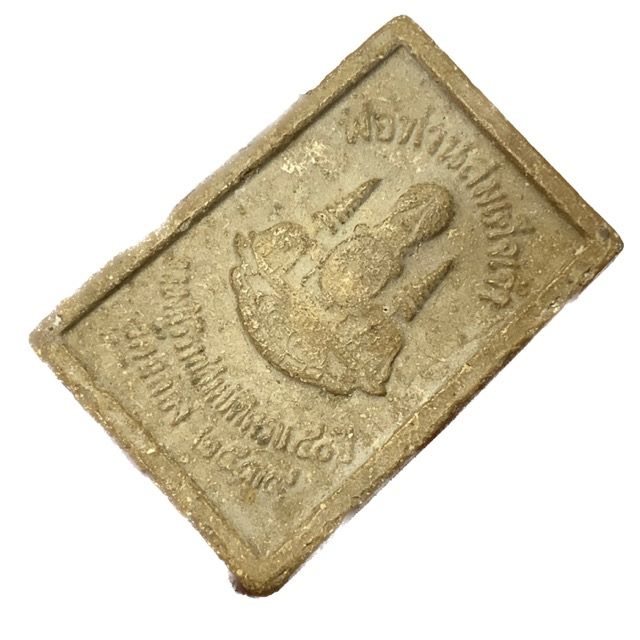 At a young age, his parents sent him to live at Wat Chalong, in the Chalong Subdistrict of Thung Kha District, now Mueang Phuket District. Here, he became a disciple of Father Than Kao Abbot and was ordained as a novice and eventually became a monk, studying Vipassana Kammathana Mindfulness Practice, and Wicha, at Wat Chalong until he became proficient.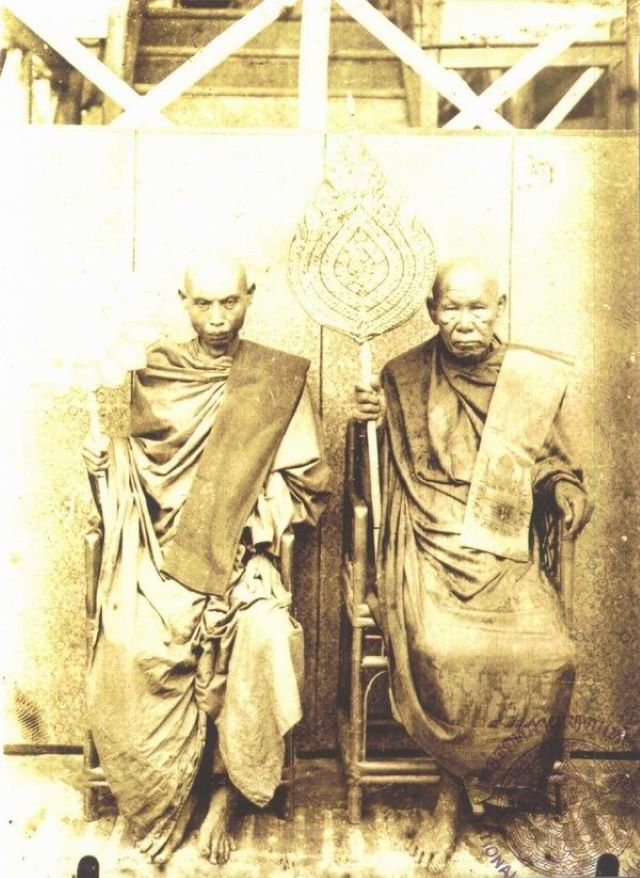 Luang Por Chaem was known to be strict in the Dhamma and discipline, commanding the faith and devotion of the villagers in general. As such, he was later appointed as the abbot of Wat Chalong. In the year 2419 BE (1876), a group of Chinese tin miners instigated an uprising in Phuket. Luang Por Chaem's disciples urged him to flee and hide, but he refused to leave the temple and escape. In a show of support, his disciples joined forces to fight to protect him and asked for Pha Yant Pha Yant Prajiad cloth as a morale booster. Luang Por Chaem complied with the request, and this group went on to win the Battle of the Triads.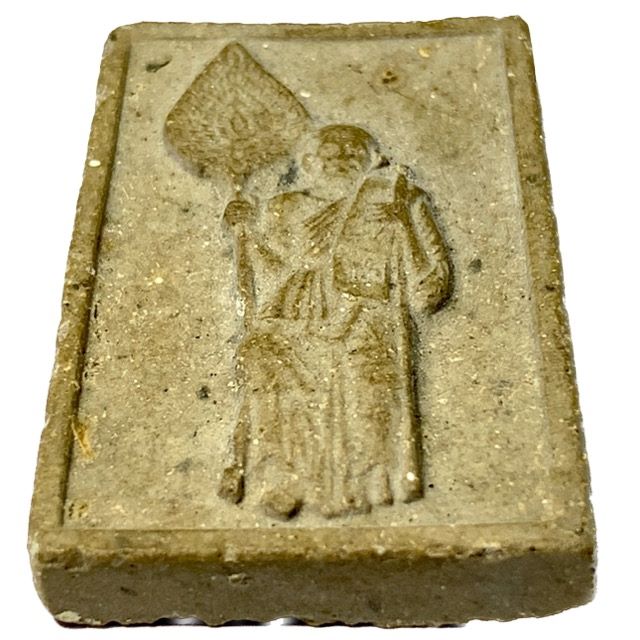 The victory inspired more people to join the fight against the Chinese triads, relying on the Pha Yant Prajiad cloth made by Luang Por Chaem as a source of inspiration. The Chinese triads were eventually chased away from Chalong village, and the following year, there were no more attempts to rob the village.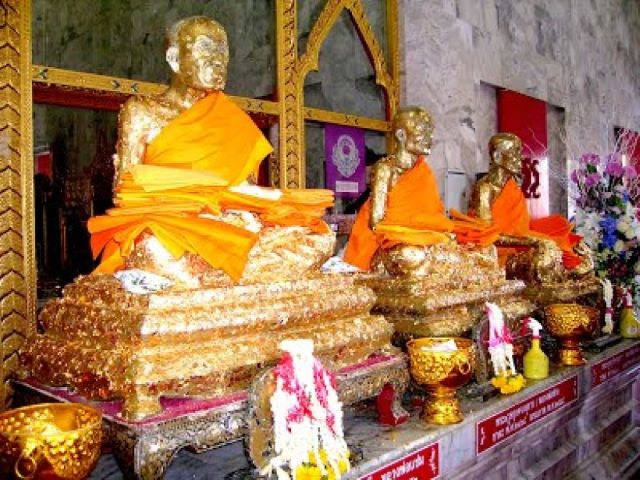 Due to his merits in suppressing the Triad Rebellion, Luang Por Chaem was granted a portion of the merit by the Phuket Political Department. His Majesty The King graciously appointed Luang Por Chaem to have his ordained name of 'Pra Kru Sangkha Pha Moke', of Phuket to be changed, and that he should be awarded the official elevation of status into the High Sangha Priesthood as "Pra Kru Wisutwongsajarn Yan Muni". He was conferred this name at Wat Chalong Mai (Wat Chaithararam). This means that he was considered to have accumulated spiritual merit, which is believed to bring about positive effects in the afterlife. This merit was likely granted to him as a reward for his contributions to the community and to Buddhism.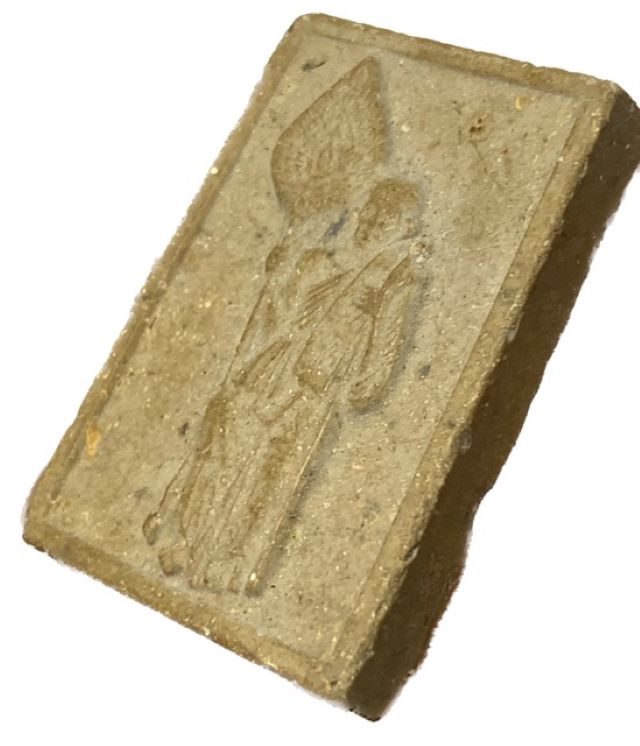 In addition to his spiritual merit, Luang Por Chaem was also awarded with various honors and titles for his services. He was granted the title of Phra Kru (monk with royal patronage) by King Chulalongkorn and was later promoted to the rank of Phra Khru Pariyattikhun (senior monk with royal patronage) by King Vajiravudh. He was also appointed as the abbot of Wat Sam Pao in 1907 and served in this position until his death in 1935.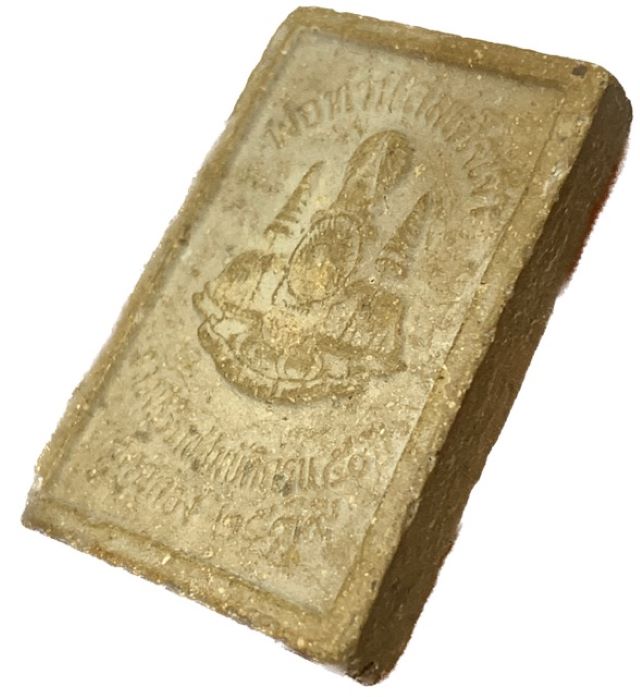 Luang Por Chaem's legacy lives on in Thailand and beyond. He is remembered for his contributions to Buddhism, his efforts to promote education and social welfare, and his exemplary life as a monk. Many temples and organizations have been named after him, and his teachings continue to inspire people to this day.