Ya Sen (Ya Soop) of Luang Por Songk:
In the realm of mystical charms and spiritual treasures, there exists a rare and sacred magical charm known as the Ya Sen (Ya Soop). This enchanting muan sarn is sacred tobacco from smoking or chewing, by LP Songk, and used to make amulets, revered by devotees of the esteemed Luang Por Songk. The Ya Soop holds a profound significance in the spiritual realm of Thai Buddhist amulet aficionados. It is a testament to the divine connection between the wearer and Luang Por Songk, a Maha Thera Gaeji Ajarn whose spiritual mastery remains unparalleled.
The Sacred "Ya Soop" Tobacco
The Ya Sen, also known as "smoking medicine" or "aromatic medicine," manifests itself in two distinct forms—a spherical encasement of loose tobacco and as one of Luang Por Songk's sacred cigar stubs. Within the sphere lies the highly sacred Ya Sen, a spiritual conduit that establishes a profound connection with Luang Por Songk through the practice of Gurunussati. The spherical Waterproof Casing of this exhibit classifies it as belonging to the sacred "Look Om" category. However, it is worth noting that the Ya Sen of Luang Por Songk can also be found in the form of his revered cigars.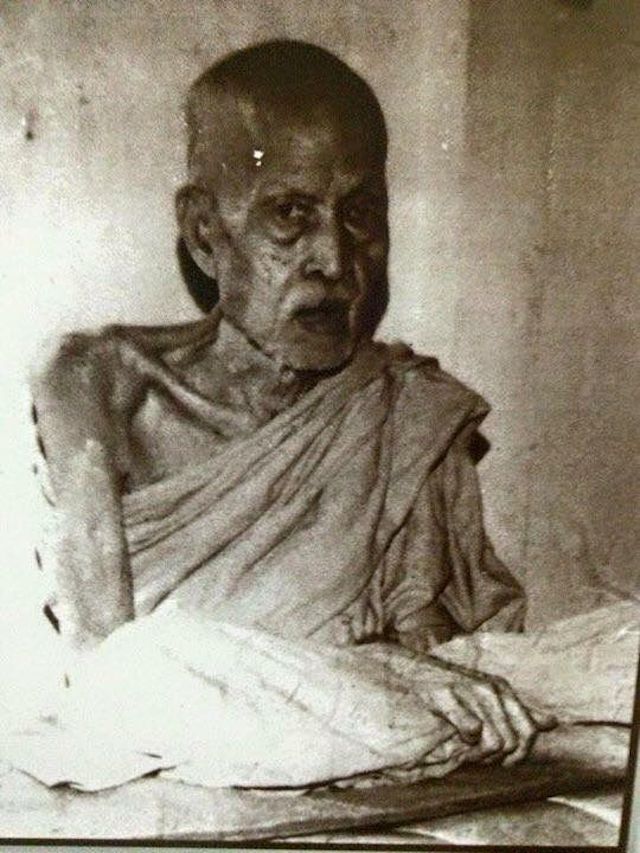 The Great Luang Phu Songk was known for his Holy Prayer water and its ability to fend off even the most powerful black magic, and was reputed to be able to take Hnang Kwai buffalo skin (sacred magical substance), and Mitmor knifes into the stomach without any wounds or bleeding, and insert magical objects under the skin of a devotee, just by performing incantations.[/caption]
The Mystical Essence of Spirituality within the Ya Soop
The Ya Soop, or Magic Ya Sen, carries within it the very essence of Luang Por Songk's spiritual practice and blessings. It possesses a divine potency believed to bring forth luck, protection, and spiritual elevation to those fortunate enough to wear it. The enchantments bestowed upon this sacred tobacco by Luang Por Songk create a powerful aura of positivity, shielding the wearer from negative influences while attracting auspicious energies.
Luang Por Songk's Divine Influence
Luang Por Songk Chantasaro of Wat Jao Fa Sala Loi was revered not only for his Magic Ya Sen amulets but also for his profound ability to bless and heal through his Holy Prayer Water. His fame as an adept and his popularity as a spiritual guide extended across two regions—the Southern province of Chumphon and the bustling city of Bangkok. Devotees from far and wide flocked to Luang Por Songk's humble abode, where they encountered a water bowl filled with the sacred Holy Prayer Water. This blessed elixir, infused with the energy of his nightly meditations, possessed extraordinary healing properties.
Those who had the privilege of drinking or using this Holy Prayer Water for their devotional prayers witnessed miraculous transformations within themselves. Countless individuals experienced solace, healing, and blessings, as the divine miracles performed by Luang Por Songk brought them closer to their deepest desires and aspirations.
Biography of Luang Por Songk Chantasaro
The life journey of Luang Por Songk Chantasaro was one intertwined with spiritual exploration, meditation, and unwavering service to others. Let us delve into some key milestones that shaped the extraordinary life of this revered master.
Birth and Early Years
Luang Por Songk Chantasaro entered this world on a sacred Tuesday, during the first phase of the sixth month in the Lunar Calendar of the year 2433 BE. Born in Swee Township, nestled amidst the fertile lands where his parents toiled as humble farmers, his path was destined for greatness.
Ordination and Forest Wandering
At the tender age of 18, Luang Por Songk embarked upon the path of enlightenment as a Samanera Novice Monk at Wat Swee. For two years, he immersed himself in the study of Dhamma Vinaya, the profound teachings of Buddhism. However, he temporarily disrobed to assist his family on the farm, a testament to his deep-rooted sense of familial duty.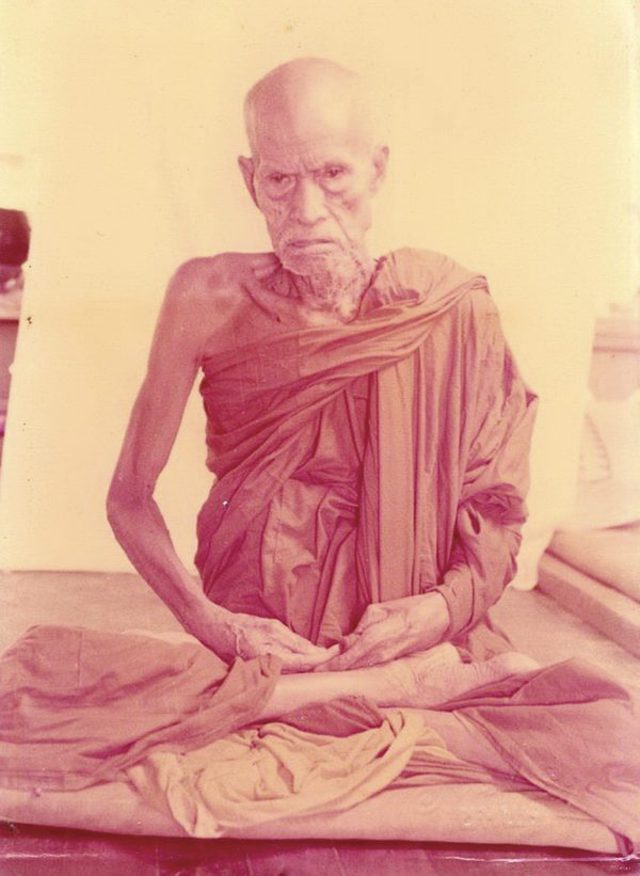 Yearning to deepen his spiritual practice, at the age of 21, Luang Por Songk returned to Wat Swee seeking permission to re-ordain as a fully fledged Bhikkhu. His soul yearned for solitude, and he embarked on an extensive journey through forests and mountains. Under the guidance of esteemed masters, he delved into the teachings of Buddhism, honing his meditation techniques, and furthering his spiritual growth.
Attaining Adepthood
After years of unwavering dedication, rigorous training, and a relentless pursuit of wisdom, Luang Por Songk achieved the esteemed status of Maha Thera Gaeji Ajarn. His profound insights, exceptional healing powers, and extraordinary psychic abilities earned him the unwavering reverence of the monastic community and the general public alike.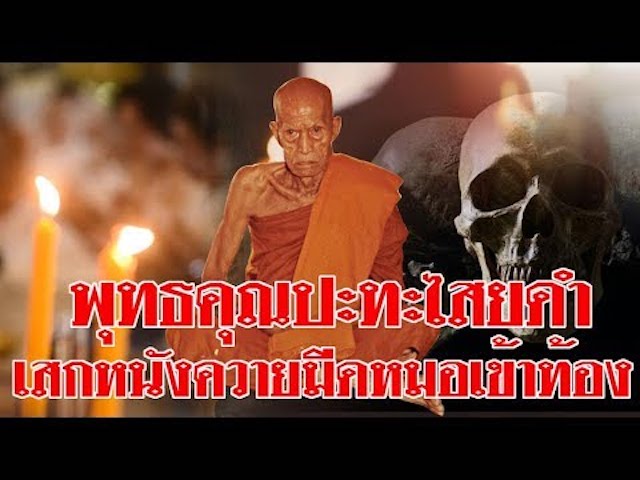 Establishing Wat Jao Fa Sala Loi
Inspired by his spiritual calling, Luang Por Songk established Wat Jao Fa Sala Loi—a sanctuary of peace nestled amidst the serene beauty of Chumphon. This sacred abode became a beacon of hope for spiritual seekers, who sought solace, guidance, and the blessings bestowed by the enlightened master.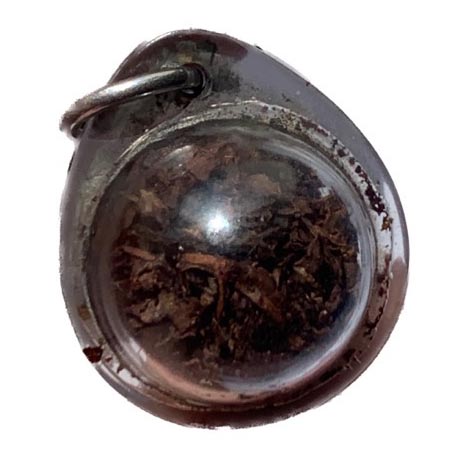 Legacy and Passing
Luang Por Songk's physical presence may have transcended to the realm of eternal bliss in the year 2552 BE, but his spiritual legacy lives on, inspiring and uplifting the lives of countless individuals. His profound teachings continue to guide seekers on their path towards enlightenment, and his benevolent presence is felt by all those who seek his wisdom.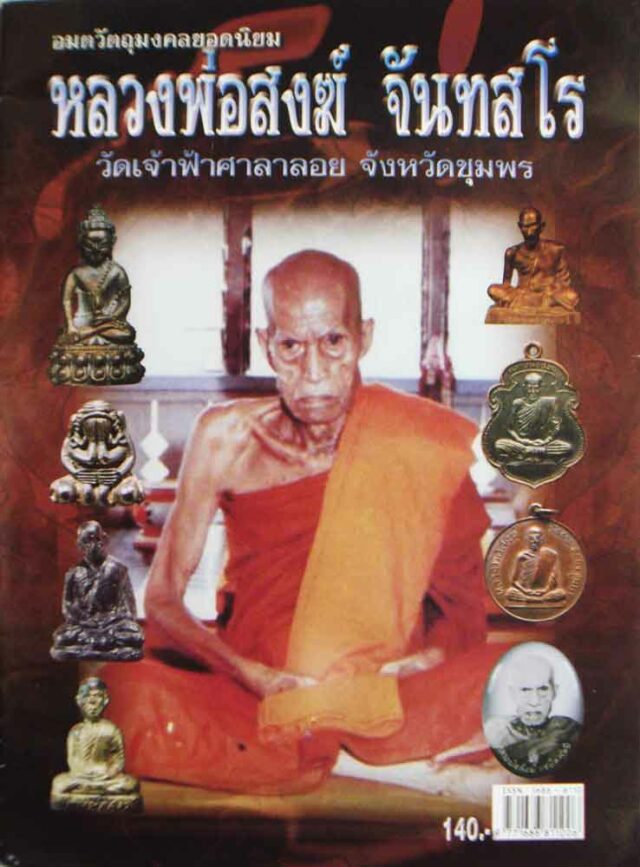 The magical amulets and blessings of Luang Por Songk continue to bless the lives of those who connect with his enchanted Ya Sen and other amulets many of which were sprayed and blessed in the sacred Holy Prayer Water of Luang Phu Songk. The magic of his divine blessings remains an eternal source of healing, protection, and spiritual elevation to those who revere this Great Khao Or Lineage Buddhist Master.