A very rare exhibit of the Pra Kru Wat Suwan amulet find blessing ceremony, an ancient burial place amulet, classed as an official model of the pantheon of amulets attributed to the great Luang Por Niam of Wat Noi. This exhibit is the Pra Pim Nakprok Klong Takian Nuea Chin Takua Sanim Daeng, A very valuable addition for collectors of the Pra Kru Wat Suwan Hiding Place Find amulet, and Luang Por Niam. The amulets were blessed at Wat Suwan along with the series he made at Wat Noi (which are in truth, one and the same and of equal value, and only differ academically, but otherwise, are equal to each other).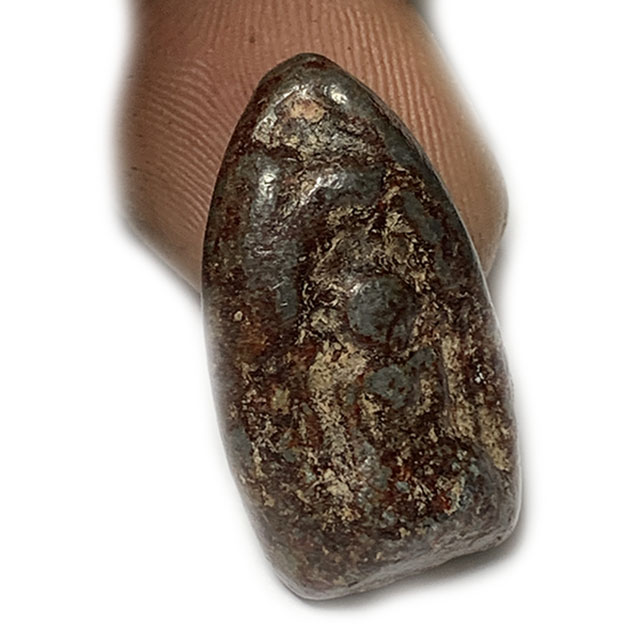 Luang Por Niam was the number one Kroo Ba Ajarn and Ordaining Officer of the great Master Monk Luang Por Parn of Wat Bang Nom Kho, who was witnessed to have died in complete happiness and relaxation, in meditative bliss, as an attained ascended Master. For this reason, Luang Por Noi has many faithfull devotees around the world, who worship him and his teachings, and revere his attainments, and wish to wear one of his blessed amulet.
Luang Por Parn is worshiped as one of the Top 10 Greatest Guru Monks of present-day in Thailand & many worshippers all around the world. He was the closest disciple of Luang Por Niam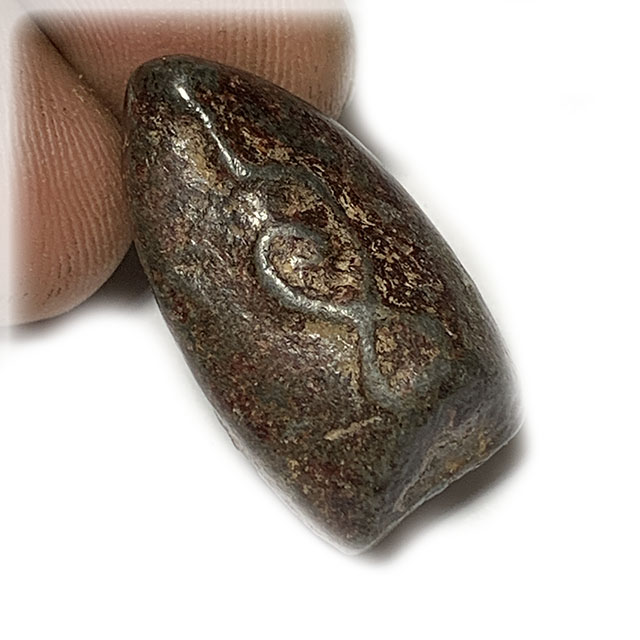 KATA PRA NAKPROK
Kata Pra Nakprok, and the chanting it to Pra Nakprok amulets and Buddha statues, is the Thai Buddhist Method for Praying to the Pra Nakprok Naga Canopy Buddha. Pray to on Saturdays or for those Born on Saturday.This Bpaang is of the Buddha sitting in Samamadhi (concentrative meditation), on top of a Naga, the Naga's head is raised over Buddha's to form a canopy. It is known as "Bpaang Nakprok"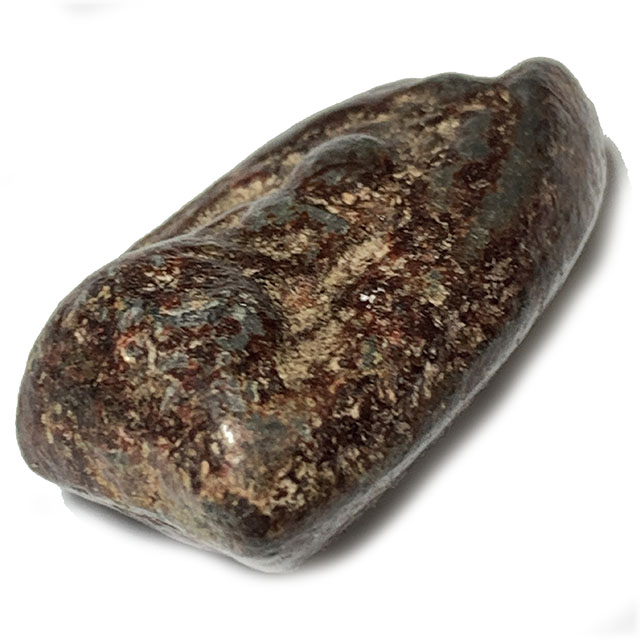 The Buddha remained in blissful rapture under the Acabhalanikaroda for seven days, whereupon he moved to the Mucalinda tree to the Southeast side of the Bodhi tree. A terrible rainstorm began, pouring down on the forest for a whole seven days without stopping. Payanaga Mucalinda, who was King of the Nagas, came up from the naga Realm in the underworld and coiled himself underneath the Buddha, making a cushion seven stories high, to keep him dry.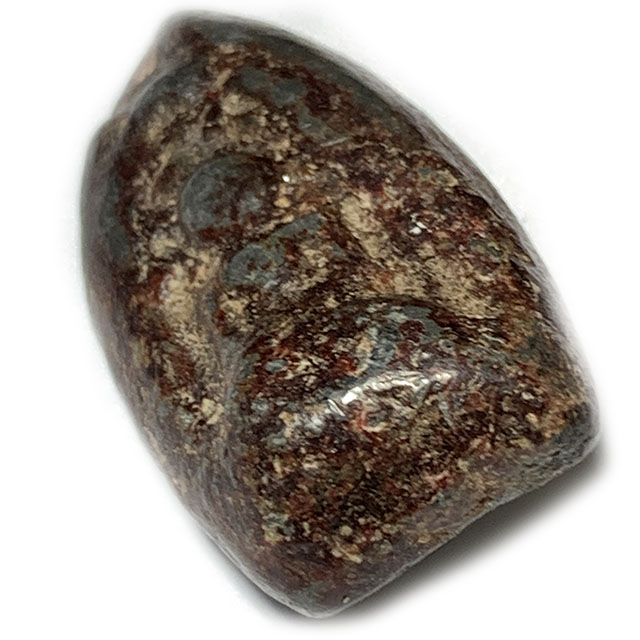 He rose up and leaned his head over the Lord opening his neck canopy to shade the Buddha from the rain, as well as keeping watch to protect him from all sorts of parasitic, poisonous and preying animals and creatures. As the rains ceased to fall, the Naga King uncoiled and changed into a Human form and raised his hands in reverence to Buddha.
In this moment, the Buddha uttered the following Kata (words);
Sukhoewiwego Dtudtassa Sudtadhammassa Bpassadtoe Abhayaabpach-chang Sukhang Loke Bpaanapuudtesuu Sanyamosukhaa Wiraakadtaa Loke Gaamaanang Smadtiggamo Asmimaanassa Winayo Edtang We Bparamang Sukhang.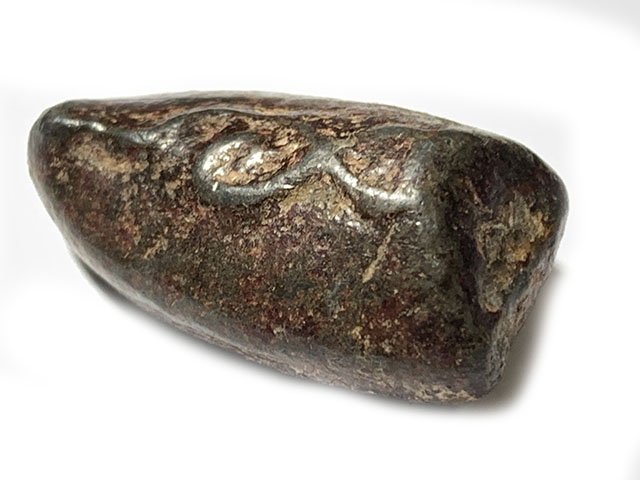 "Tranquility is the pleasure of he who has listened to and understood the Dharma intently, who sees conditioned things for what they really are, and does not seek to harm others. Of he who has abolished his passions and cravings, lust and desires, he who has stepped beyond all craving for sensual pleasures and endured in his efforts to do away with self conceited attitudes, has the greatest pleasure".
The statue of Buddha sitting on seven coils of the Naga King snake was created to remember this occasion of the Naga paying reverence to Lord Buddha, and the representation of him sitting on top of the coils as if seated upon a royal throne is used for two reasons; 1. Aesthetics, 2. Brahmin influence.
A more authentic and historical version of this Buddha image is sometimes seen in the form of the Nagas coils wrapped around and covering the Buddha's body with four or five coils around him. The only part of the body visible being Lord Buddha's shoulders, neck and head, which is also semi enclosed by the head and canopy of the Naga leaning over him.
Luang por Niam, was responsible for blessing the many amulets found in the Kru Wat Suwan in Ang Tong, and added his own amulets from Wat Noi,, which are despite being the same amulets, received a second blessing (making their slightly cheaper price hard to understand). The two different releases are easily and visibly different, due to the surface effects from being hidden within a Kru Chamber.. This exhibit of the Pra Sangkajjai is evidently a direct release from Wat Noi, due to the slightly greenish-black tone, with white Kraap mildew, whereas the exhibit which he buried at Wat Suwan.
The Pra Gru Wat Suwan Series
The Pra Kru Wat Suwan Pantheon of amulets were discovered, around the Year 2500 Buddhist Era, and were found at Wat Suwan, located in the Province of Ang Tong, above Ayuttaya, and adjacent to Lopburi and Singhburi Provinces in North Central Thailand. The amulets were then also reblessed in celebration of the find, and the great Luang Por Niam of Wat Noi in Supannburi was invited to preside over, and empower the amulets during the 2506 Kru Discovery amulet find Celebration Ceremony.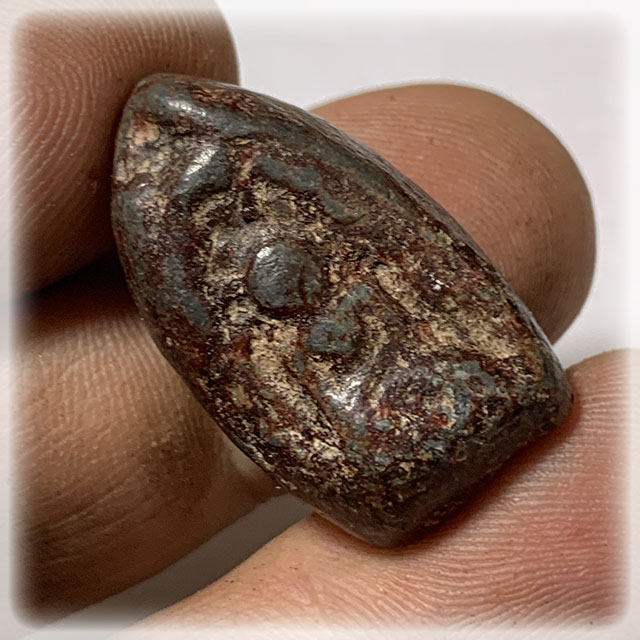 The natural appearance of an authentic Pra Kru Wat Suwan leaden amulets, is that they have a fine layer of Kraap Kru arising on portios ofthe surface, showing red rust from oxidisation. It is also important to note that the Pra Kru Wat Suwan amulets did not have their edges filed off into perfect frames, and have rough unfiled edges because of this factor. This is one of the first things to look for when collecting authentic Pra Kru Wat Suwan artifacts.
According to historical records, the great master Monk of Wat Noi in Supannburi, Luang Por Niam, was invited to assist in the making, casting, and empowerment of the additional amulets which were being made. This makes the Pra Kru Wat Suwan enter into the Pantheon of aficionados of this Monk and his Amulets, and their popularity has become ever more legendary, to the point where the Pra Kru Wat Suwan is now a piece of National Historical Heritage.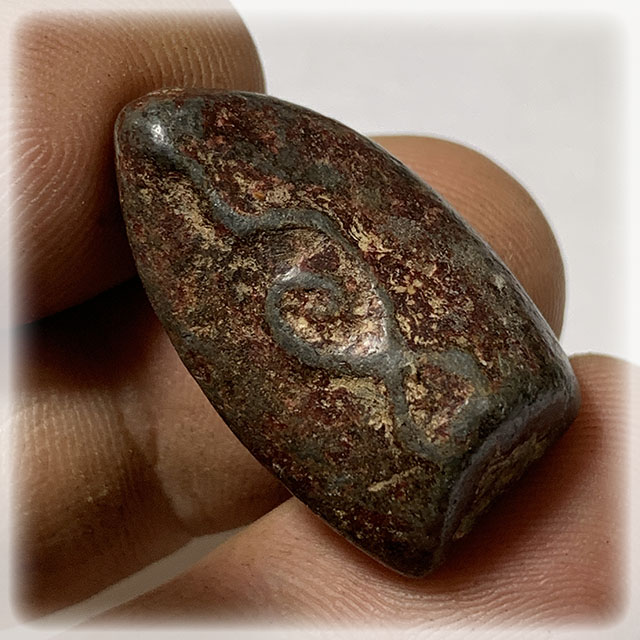 The age of the ancient burial find models ranges up to 700 years to 1000 years old, and the edition added by Luang Por Noi is dated around the Mid-Ratanakkosin Era, making them past the Multi-Centenarian level (more than a few Centuries Old).
Many different Pim (models) of amulets were found in lesser and greater numbers, all differing slightly, due to the ancient casting methods used during olden days, making it impossible to make thousands of identical amulets as seen in the modern era, with modern block press engineering technology. The amulets were cast from ancient mercurial leaden sacred alloy, & also were found in reddish baked Eearthen sacred clay. The amulets exist in many forms;
Such as the Pra Upakut, Pra Sangkajjai, Pra Rod Lampun, Pra Ruang Rang Pern, Pra Lila Laweng, Pra Lila Kampaeng Gaew walking Buddha votive tablets, Pra Pratummaas, Pra Supann Hlang Pra,Pra Mahesworn Nuea Chin Ngern silver leaden amulets, Pra Pong Supan Benjapakee amulets, identical to those found at the Kru Wat Pra Sri Mahatat find, Pra Lor Pim Pra Pratan Buddha Immages (in small and large sizes), and Pra Paruhnang Loi Ongk Buddha statuette amulets, Pra Pim Mokkhala Saribut (Maugdalyayana and Saributra) Buddha amulet, the Pra Tham Suea Ruesi Amulet in both Pim Hnaa Gae and Pim Hnaa Ruesi, Pra Kum Nakorn Khosa, Pra Pim Wat Rachadesa, Pra Put Pim Siarn Hlaem pointed head Buddha votive tablet in leaden alloy, The Pra Kong Lampun Benjapakee amulet, all versions of the Khun Phaen Ban Krang earthen amulets in all models, such as the Pim Khaen Orn, Pim Bai Mayom, Pim Pra Pratan, Pim Lueay, Pim Song Pon Yai, Pim Plai Dtat Diaw, Pim Plai Koo, Khun Phaen Pim Pha Seek, and so on.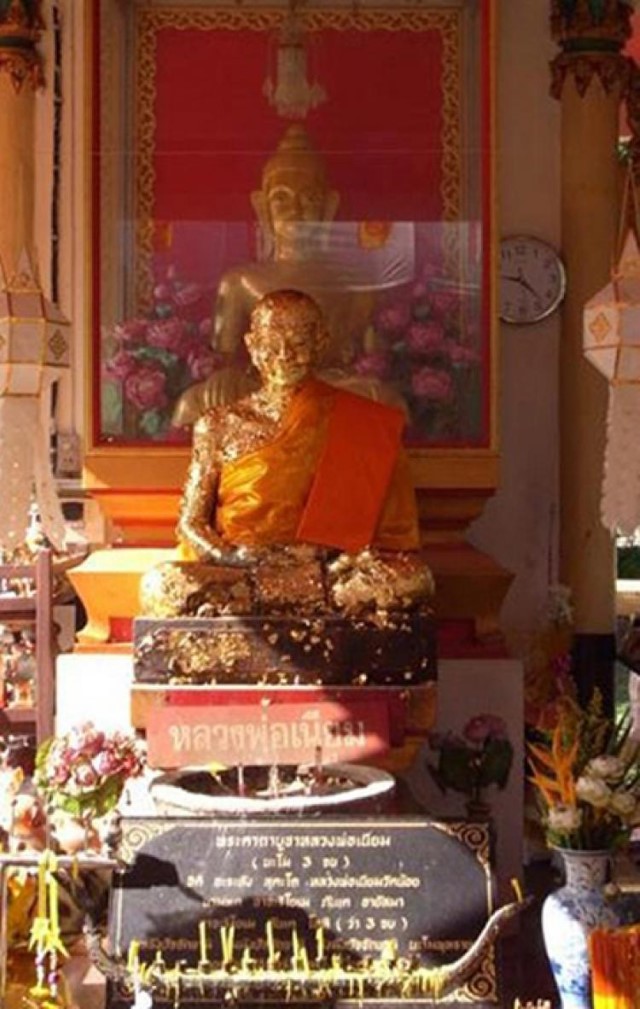 This amulet is highly recommended for those born on Saturdays, as their auspicious 'Birthday Buddha' to increase Good Karma (Serm Duang). The front face of the amulet features the Buddha sat in Meditation on a coiled 7 headed Naga Throne, depicting the moment a Naga rose over the buddha to make a canopy for him to shelter from the rain.
The rear face of the amulet has the typical Yant Dtp found on Ayutthaya Kru find era Klong Takian odel type amuets.
Extra Goodie for enjoyment! – Amulet school. Maybe you may find an amulet you own in this video!
---